Who: Serena Appiah
Blog: Thrift Diving
What would you do if you lost your job?
For some, this means finding a new job. For Serena, it meant pursuing her passion.
List as Serena shares her journey as well as give tips for working with brands and getting lots of engagement on Facebook.
Listen to This Episode
Inside This Episode
When Serena Appiah lost her job, she didn't freak out in fear. Instead, she was excited.
Why? Because she was going to be able to spend some more time focusing on her passion – growing her blog that inspires people all over the world to decorate, improve, and maintain their homes on a DIY budget. Serena wrote about her experience of losing her job on her blog.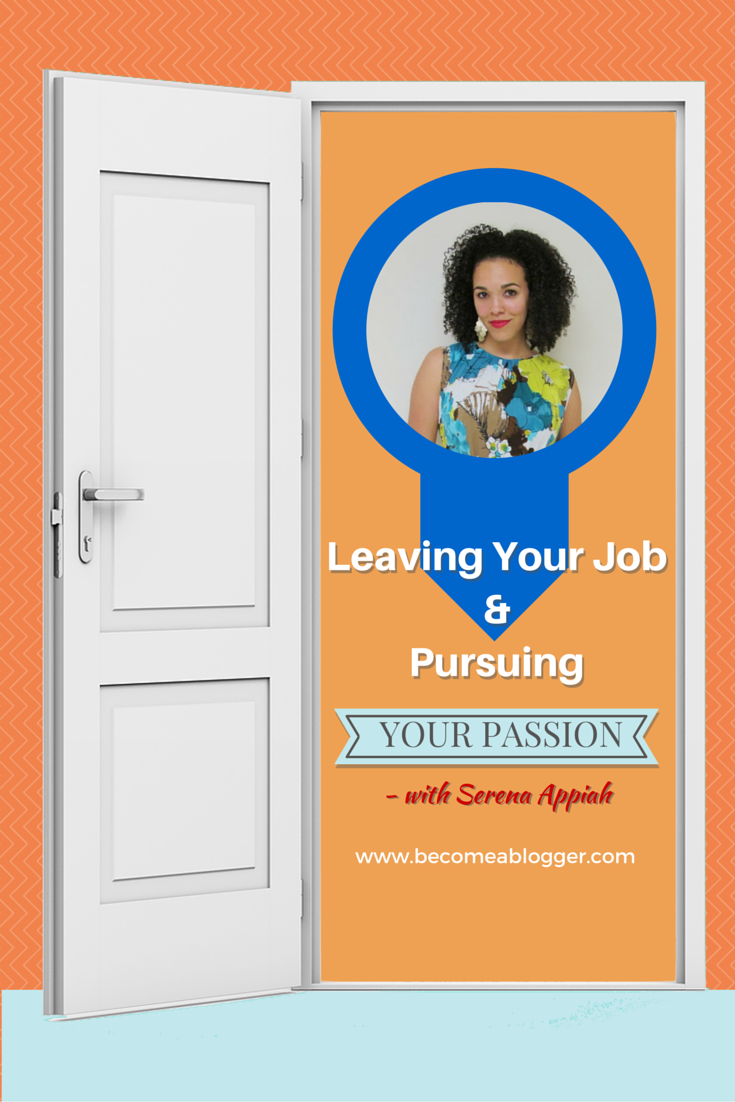 She's a creative at heart and thrives when she can make something beautiful out of something ugly – something that her day job wasn't allowing her to do.
While she was forced to leave her job earlier than she had planned, she did have somewhat of a foundation to build on.
In the episode, Serena shares:
The feelings she had when leaving her job.
How she was able to get "scrappy" and make things work.
How a few months after leaving her job, she matched the income her job was providing.
How she was able to work with brands to make money.
Strategies for getting brands to work with you.
How to get creative when approaching brands.
How she grew her Facebook page likes from 5,000 to over 23,000 since January.
The importance of video on Facebook.
The type of video that works very well on Facebook.
Much, much, more…
Here are some more details on the major tips Serena shares.
How to work with brands
If you want to get the attention of brands, there are a few things that you want to make sure to do:
Create high quality content. When you reach out to brands, you want to demonstrate to them that you mean business. In order to do that, you can't skimp on quality. That way when you contact them, they will know that you mean business.
Have a great idea. The last thing you want to do is approach a brand and expect them to tell you want they want. Come up with something creative and make the pitch.
Send links to your best videos, blog posts, etc. Remember the first tip? Now it's time to prove it. When you pitch your great idea, include links to other great things you've done.
Don't be afraid to hear no. It's a part of doing business. Hey, if there aren't any challenges, you probably aren't pushing hard enough.
The result: You get brands who want to work with you and will pay you for what you do. Here's an example from Serena's #saveyourjammies campaign she did for a brand she works with:
How to grow your Facebook page
As mentioned above, Serena grew her page from around 5,000 likes in January to over 23,000 likes today. How did she do it? Here are her best tips:
Use Facebook native video. This means creating videos and uploading them directly to Facebook. Facebook is going strong on video and now is the best time to ride this wave.
Keep your videos moving. Serena makes sure to change angles/camera shots every 10 to 15 seconds.
Use the call to action button. This new feature allows you to set specific links that you want people to be directed to. She links this call to action button to her squeeze page to collect email addresses. The result is that she went from around 5 signups/day to 15-20 signups/day.
Post consistently. Serena went from posting 8 times/day to 4 times/day and has seen that the most important thing is to be consistent.
Mix your content with trending content. She does this by using Buzz Sumo and the "Pages to watch" feature on Facebook to find content in her niche that's already proven to do well. That's the content she shares.
Add a little extra "something" in your paragraphs. She takes the time to put a genuine thought into everything she posts, so that it's not just regurgitated content, but something a little more personal.
Be open and honest. People appreciate people who are real. Be that person for your audience.
Here's an example of a top performing video she posted on Facebook that resulted in a LOT of likes to her page. I linked to it instead of simply embedding it so that you can see the way she engages with her audience on there.
I walked away from this interview with some practical tips that I'm going to implement in my business and I know that you will too.
So go ahead, listen and enjoy.
Resources Mentioned:
Buzzsumo – A great place to find trending content in your niche.
Infographic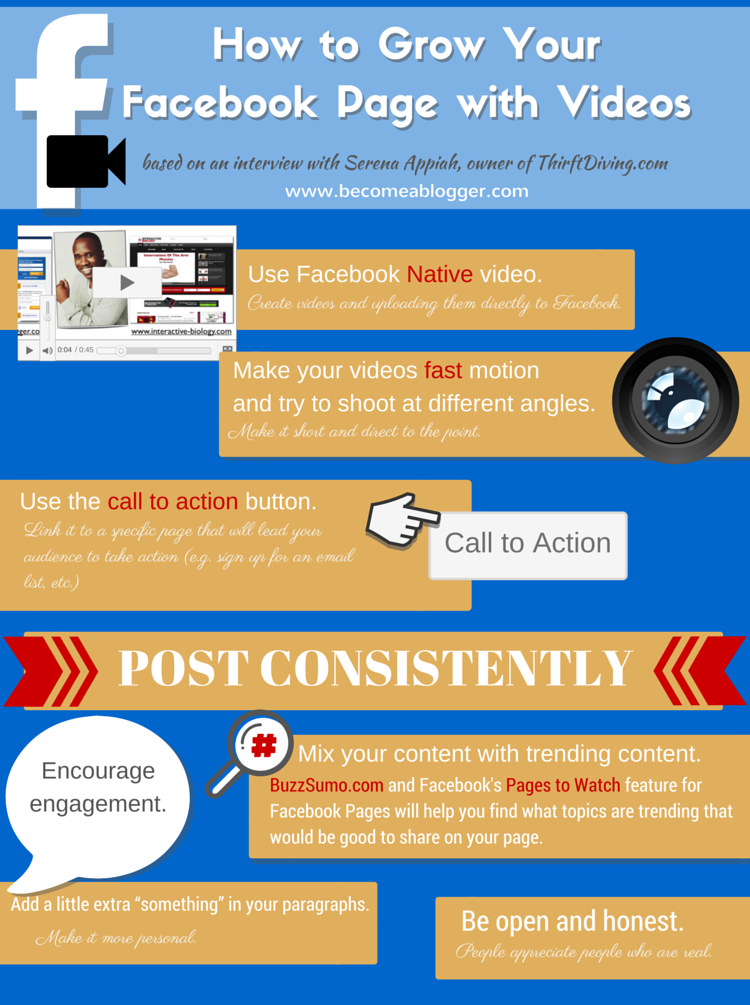 Transcript
Some people just love being able to read along with interviews, or they might just prefer to skip the audio completely and just read through the transcript. Hey, if that's what floats your boat, it is all good. Here's the transcript just for you. 🙂