Who: Sherri James
Blog: RevSherri.com
How does a beginning blogger start a blog, launch a live course and make over $2,000 over the span of a few weeks?
How do you do that without having lots of traffic and a big email list? It's all about the hustle.
That's what we dive into in this interview.
Listen to This Episode
Inside This Interview
Sherri James is an entrepreneur, film producer, writer and minister from Houston, Texas that's currently based in Los Angeles as the senior minister and chief operating officer of understanding principles for Better Living Church.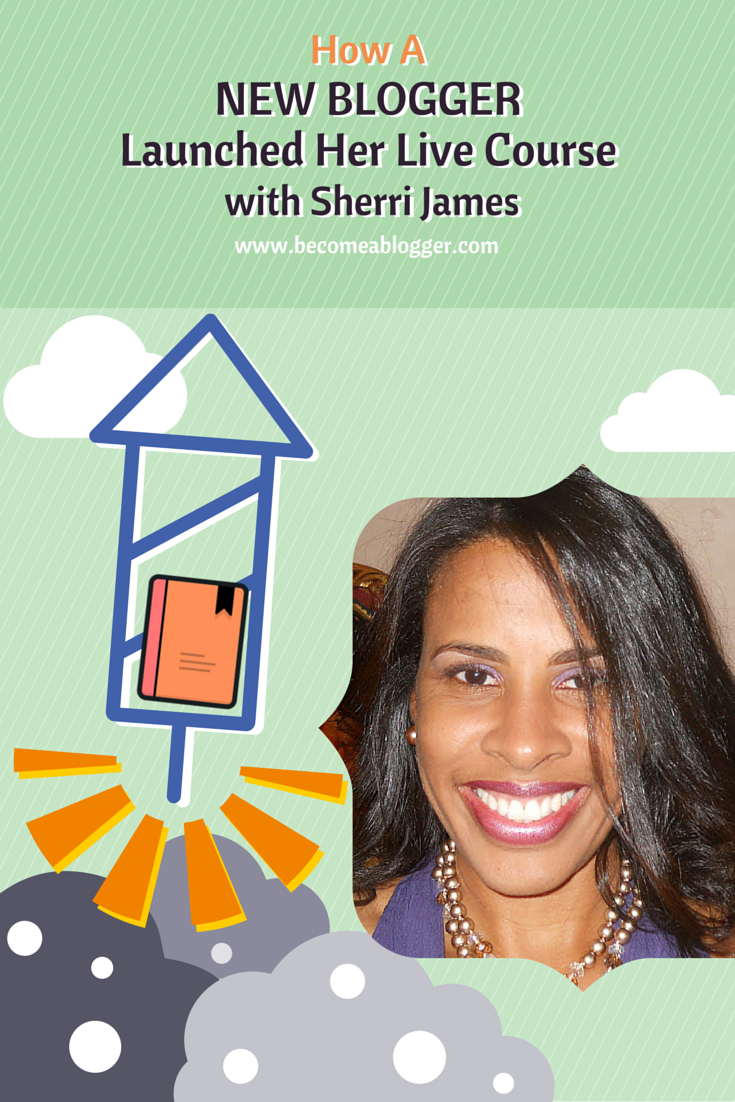 She is also a student of my Become a Blogger University.
On our live coaching calls, she has been sharing her journey on how she launched her live courses and I thought it would be great to have her come on, share her story and walk us through the process step by step.
She covers:
How she went from corporate America to the seminary
Why she decided to start her ministry blog
How she uses Google Hangouts to teach her Bible students
How she used information she already had to create her course
The tools she uses to do her live course
How she set up her live course
How she marketed her live course
How she analyzed what other marketers were doing to implement strategies to build what she has built
Where she plans on going in the future.
There's a whole lot of information in this episode.
Sherri didn't have EVERYTHING figured out from the very beginning, but she was determined to take action and build something significant.
She didn't have a big budget or a big audience, but she has created and will continue to create content and courses that will help others.
What About You?
Do you have an idea for a course? What's holding you back?
Is it the technology? Is it the know-how?
Listen to this interview and see how it's possible to get started, make money and help people without being the "blogging guru" you think you need to be.
Resources Mentioned
Metaphysical Bible Hangouts – Rev. Sherri offers this free Thursday night Metaphysical Bible study through Google Hangouts
What Sherri uses to record her teleseminars:
SoundCloud -The audio hosting provider that Sherri uses.
Tools that Sherri uses to sell her products:
Infographic
Transcript
Some people just love being able to read along with interviews, or they might just prefer to skip the audio completely and just read through the transcript. Hey, if that's what floats your boat, it is all good. Here's the transcript just for you 🙂