Who: Lou Mongello
Website: WDWRadio.com and LouMongello.com
Lou Mongello who is a widely recognized Walt Disney World author, Disney expert host, speaker and entrepreneur.
He is the host and producer of the WDW Radio Show which has been named Best Travel Podcast by the Podcast Awards for 2006, 2007, 2008, 2009, 2010, 2011, 2012, 2013, 2014.
Lou is great at building his online communities and establishing his brand using pretty much every social channel known to man and I believe that it's doing a lot for him.
Listen to This Episode
Inside this episode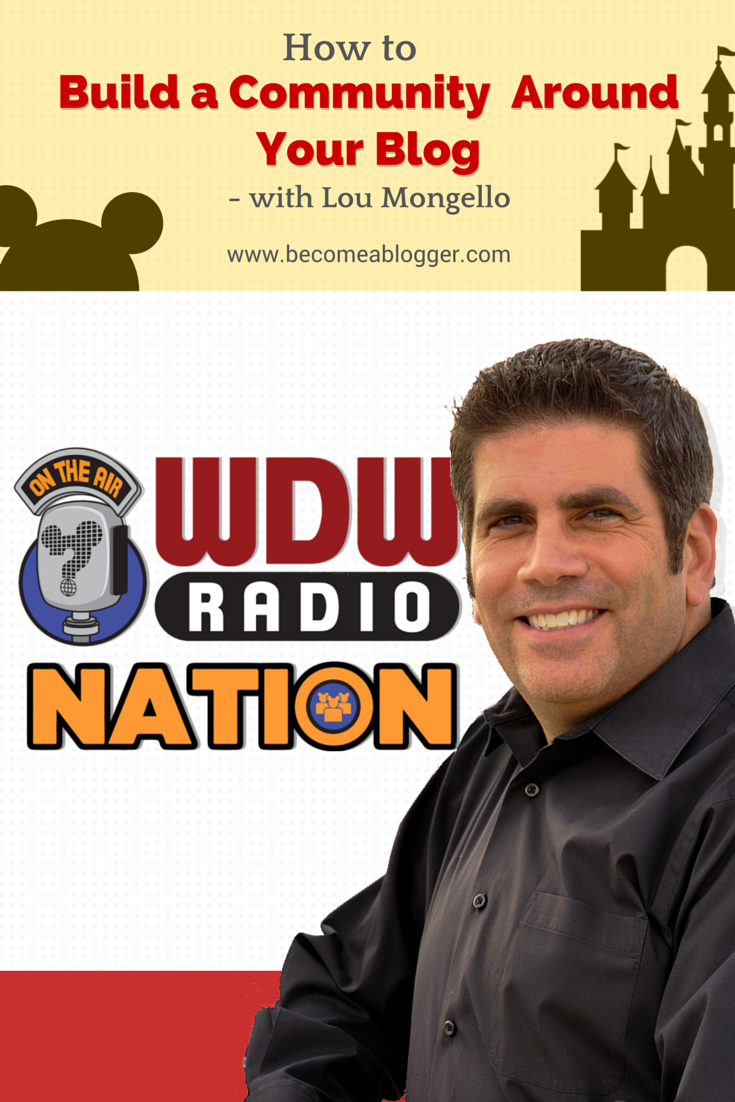 Lou starts off by sharing his story on how he went from being a lawyer to starting an IT consulting company to leaving it all behind to create a community around his passion – Disney.
As a child, he was passionate about all things Disney and this is something that followed him into his adult life.
Today, he has not only built up a solid brand that is Walt Disney World Radio, but his online (and offline) community is a thriving one.
In the interview, Lou describes what he did to build his community. It involves the following:
Identifying like-minded individuals
In Lou's case, this would be people who are passionate about Disney (just like he is). Because there is a shared passion, it's relatively easy to connect with them.
Attending or conducting meet ups
This is the most interesting part of the interview (in my opinion). Lou built his community the old-time way – meeting and connecting with people in person. Shaking hands and kissing babies (just kidding about that part – kinda). There's something about the offline world that can add depth to the online world. Here's a video of one of his meetups:
Connecting online in a personal way
Allow people to have a relationship with you as a person and not just some brand or a logo. Be yourself and treat people the right way.
Be consistent
If you connect in a personal way, facilitate offline (and online) connection with the right group of like-minded individuals over and over again, that will result in a passionate community. The key is that you have to be consistent with what you do.
My Thoughts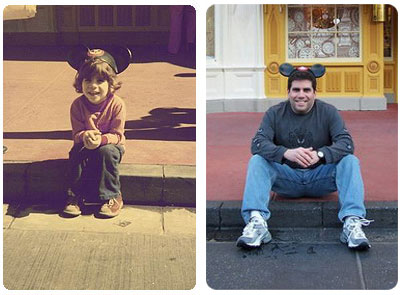 If you think about it, what Lou talks about in this interview is not rocket science. It's the same principles that have been used to build and nurture community from the beginning of time.
I tried to push him to give a more "complex formula" for what it took to build his massive community. He couldn't give it to me. And his reason was powerful:
There was no magic formula. There were no stats that he measured so that he could optimize his funnel and strategically build a massive infrastructure.
There was simply a cool guy who is passionate about Disney, sharing that passion with the world and connecting to others who are passionate about the same thing.
Are you passionate about something? Do you share that passion with the world? Are you connecting with people who are passionate about the same thing?
If not, listen to this interview and you'll get a massive amount of inspiration. If you're already doing this, listen to this interview for ideas on how to do it better.
Resources Mentioned:
Meetup.com – where to find like-minded people for meetups.
Lou's Social Media Profiles (@loumongello):
WDWRadio.com – Lou's blog for all Disney-related stuff.
loumongello.com – Lou's business blog.
Infographic
Transcript
Some people just love being able to read along with interviews, or they might just prefer to skip the audio completely and just read through the transcript. Hey, if that's what floats your boat, it is all good. Here's the transcript just for you 🙂
Click here to download transcript.