Who: Kim Sorgius
Website: Not Consumed
Do you find it intimidating trying to create huge information products?
In this interview, Kim Sorgius from the Not Consumed blog shares how she makes a living selling many low-priced products.
Listen to This Episode
Inside This Interview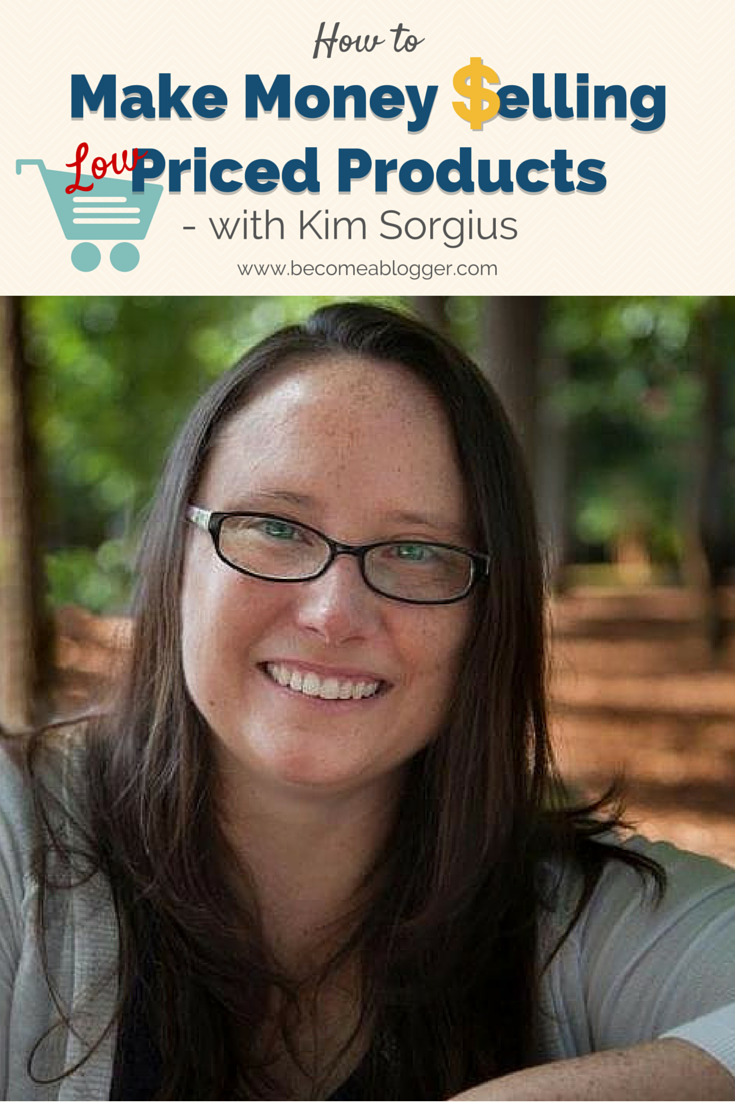 One of the best ways to make money with your blog is by selling information products.
Why? Because they are digital, which means that whether you sell one product or a hundred on any given day, handling the transaction doesn't take any extra work from you.
As a result, many bloggers (myself included) create these products and sell them as one of their main strategies for making money.
Most people who teach monetization strategies for bloggers will tell you that if you can sell higher-priced products to your audience, you will make more money.
It makes sense.
But what if you were to take that model and flip it on its head? What if you were so passionate about helping your audience that you wanted to price your products significantly lower than the "gurus" recommend?
That's exactly what Kim does, and she's doing VERY well.
Where Kim is Today
Her blog generally gets about 350 to 400K page views per month, with over 40K email subscribers and her most recent launch generated over 16,000 in sales for an $8 product that has the upgrade option for a $14 combo pack. Her gross revenue during that month was $21,000.
Where Kim Started
Kim started her blog in January of 2012, but not as a way to make money. She wasn't even on Facebook at the time and didn't have much computer experience.
It was essentially an online diary where she journaled her thoughts about life in general. She didn't have any clue about what she was doing or what she was supposed to be doing with this blog.
How she got traffic
Kim was very much into Pinterest and had a bright idea one day.
She thought about pinning a post to see what would happen. That's exactly what she did and nothing happened (for a few weeks).
One day, while at a conference, she noticed that she was getting a ton of email notifications about comments being left on her blog.
When she went to check what was going on she realized that she got 10,000 views on that day alone, which was more than she had gotten since starting her blog.
So Kim did what any smart entrepreneur would do – She studied what worked and then refined her strategy for driving traffic from Pinterest.
Inside this interview, Kim shares her exact strategy.
Nurturing her email list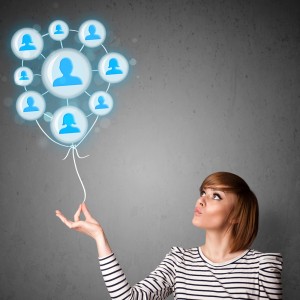 One of the fascinating strategies that Kim uses is how she nurtures her email list. Yes, she uses autoresponders. But she does it in such a personal way that really allows her to engage with her subscribers.
Her strategy not only surprises her subscribers, but also allows them to feel connected with her in a deeper way than any other strategy I've seen before.
Listen to the episode to hear how you can take your subscriber engagement to the next level.
Selling Products
If you check out her store, you will see that Kim offers a variety of low-priced products. In the episode, Kim walks us through the entire process she uses to create these products.
It starts with jotting down ideas in Evernote, expanding relevant ideas into an outline, and then getting the products created.
The products are essentially workbooks that children can use to study different topics using the Bible.
If any of the information above sounds interesting to you, go ahead and listen to this episode. I can assure you that you'll get a lot of value from it.
Resources Mentioned:
Tailwaind App – an app that Kim uses for Pinterest Marketing, scheduling pins, monitoring Pinterest activities, and analyzing Pinterest data.
Evernote – a service that Kim uses to initially write and store her ideas and articles.
Screencast – a video recording software which Kim uses to send instructions to her virtual assistant.
Infographic
Transcript
Some people just love being able to read along with interviews, or they might just prefer to skip the audio completely and just read through the transcript. Hey, if that's what floats your boat, it is all good. Here's the transcript just for you