This blog post marks a new direction in the content that I will be posting from here on out. You see, I've come to realize something. Most people who try to start an online business fail terribly. MOST people get excited by the hype they see in the "Make Money Online" Community and jump from product to product, while never realizing their dream of making a ton of money while chillin at home in their PJs.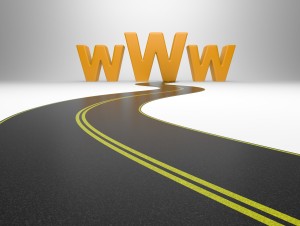 Not only that, but internet Marketers target their blog posts to take advantage of the fact that most people buy on impulse. It's a known fact that if you keep your blog posts to under 400 words, you increase the likelihood that more people will read it, and more of them will buy whatever it is you are selling. However, the downside is that (in my opinion) you end up providing much less value to your readers by doing so.
I think that I've figured out what the problem is. The longer I stay in the teaching profession (if you didn't know, I am a High School teacher), the more I realize something. As time goes on and technological advancements continue to happen, we are loosing the idea that it takes time, effort and energy in order to accomplish our goals. With an amazing resource like Google (just as an example), we no longer have to go to the library and do tons of research in order to find the answer to a question. You want it, you get it – just run over to Google.com, enter your question and there you have it – you get an answer almost instantly.
Now don't get me wrong. I love Google, because I believe it gives us advantages that we never had before. However, it also causes us to loose a discipline that is essential for setting up a successful Online Business. We are so used to the "microwave mentality", where "We want it and we want it now". We find a new way of making money online, buy that product, try it out for a week or even a few months and realize that "it doesn't work", so we move on to something else. If you are reading this Blog post, I urge you not to fall into this trap, but to change your mentality, because this is where it starts.
My Current State of Affairs
These last few months have been research months for me. I don't think there's been a time in my Internet Marketing career where I've absorbed as much information as in the last few months. It was a necessary time for me, because I know what my goals are, and I do intend to reach them.
I've done less work online in the last few months than I've done since I've started back in January of 2008. The reason for this is that I've been involved in a number of things, some of which include the following:
Launching a new Freebie Network – PrizeFast.com. We launched PrizeFast in January and it has quickly grown to be a successful Freebie Network, especially due to the innovations we've brought to the industry, with the first Freebie Network (that I know of) that guides referrals through the process with Video Tutorials.
Worked on a number of affiliate promotions that have been successful. In fact, my success in affiliate marketing has allowed me to become a Top affiliate for one of the Top Internet Marketers on the internet. No, really! I'm talking about someone that makes a 6 figure income, but on a monthly basis.
Now, I'm not saying those things to brag. Really I'm not. The main reason I'm saying this to illustrate 1 important point – the success of those ventures were not due to what I'm currently doing. They were due to all the work that had been done over the last 2 years, building my online real estate one step at a time. Doing things that have been extremely annoying and straight up HARD to do.
Have I realized my goals? Not as yet. I still have lots that I plan on doing, but I've decided to make adjustments in the way that I blog. In a way that (I believe) will bring more value to the readers of my blog.
What YOU can expect!
As I've been been doing my research, it has been becoming increasingly clear to me that the nature of Internet Marketing is changing.
Having a top spot in Google does not necessarily mean what it has meant in the past.
Many Internet marketers has noticed a significant drop in search engine traffic over the last few weeks, even without loosing their top spots.
Social networking sites like Facebook and Twitter are doing a lot of behind the scenes work that will change the future of the internet as we know it.
There are an INCREASING number of FREE services that are making life more Interesting for Internet Marketers.
Because of the above points, and MANY others, I've decided that I needed to target a different crowd. As I mentioned at the beginning of this post, most people who try to make a living online, fail miserably. In fact, the truth is that most of the people who will read this post lack the discipline that is necessary to be an online success. As a result of that idea, I've decided to cater my posts to those of you who do have the drive, enthusiasm and determination to rise above the crowd, and reach to higher heights.
My Blog posts from here on out will be:
Longer. Yes, I said Longer! I know what people recommend – Keep it short, sweet and to the point. However, that does not accomplish my goal. My goal is to really give people what they need to succeed, and I can't do that in short 400 word posts. Yes, it will turn a lot of people off, but if you have the discipline to stick with me, I believe that the content I will be sharing can be life-changing and add significantly more value over the long haul.
More informative. Like I've said, I've been doing A LOT of research, and I've been implementing what I've been learning, spending a lot of time learning and applying what I've learnt. It is becoming clearer to me what works and what doesn't. No, I don't claim to know it all, but do intend of taking you on a journey with me, if you are willing to join me.
More often. If there's one thing that I've learnt as a teacher is that if you want to learn something better, you've got to teach it. Maybe that's the reason I love teaching so much, because of how much I learn from it. Who knows?
Now, you are probably reading this and wondering what I have up my sleeves. Why would I make such changes, knowing that it might loose me some of my audience? Won't that make me less money? Well, let me respond to that question in two ways:
It's not just about me. I'm not in a financially destitute situation and don't really NEED to make money online. Although, it would be a lie to say I don't enjoy what I do :). If making money were the only thing that mattered to me, I would not be working at a privately funded non-profit boarding academy. I have a bachelor's degree in Biology and a Master's in Neurobiology and can be doing some advanced research and making much more money. But I do what I do because of how much I enjoy seeing other people succeed.
There's a principle that I hold close to my heart. If you help others, it will come back to you. It may not be today or tomorrow, but I will receive my reward in the end.
What I want from YOU!
There's a lot that I want to share with you. However, I am aware that there are certain areas that my readers struggle with. Are there questions you have that you would like to see me write content about? If so I would encourage you to let me know by commenting on this blog post, or by shooting me an email.