Does the thought of creating video courses appeal to you?
Would your audience benefit from having that kind of training to help them accomplish their goals?
Are you looking for a relatively easy way to get it all done in a limited amount of time?
Listen to This Episode
In this podcast episode, I will walk you through the steps that I take to create my courses for my Become A Blogger University using live webinars.
Inside This Episode
Online video courses are awesome for the following reasons:
They are a great way to teach concepts
They are perfect for showing someone how to do something
They allow you to connect with the course participant at a different level than with products like eBooks
This is my method of choice for product creation. I haven't created any other types of products here at Become A Blogger, which should tell you how much I love them.
Over the years, my process for creating courses has evolved and now I create them ALL via live webinars. Here's why:
I'm able to create them much faster than before, because they are recorded during one live event that usually lasts between an hour and an hour and a half.
I have a different level of energy because there are people on the webinar live.
Because you schedule the live webinar in advance, there is pressure to have it completed by the date it's scheduled – no turning back.
I hate editing, and if the content was good enough for a live call, it's also good enough for a course (in my humble opinion).
As a result of doing live webinars, I now have 13 different courses inside my Become A Blogger University, 11 of which were done as live webinars. If I hadn't done them as live webinars, I would not be anywhere close to 13.
This is a process that I've been refining and I now believe that I have it down to a science. Here's how I do it.
Start With A Date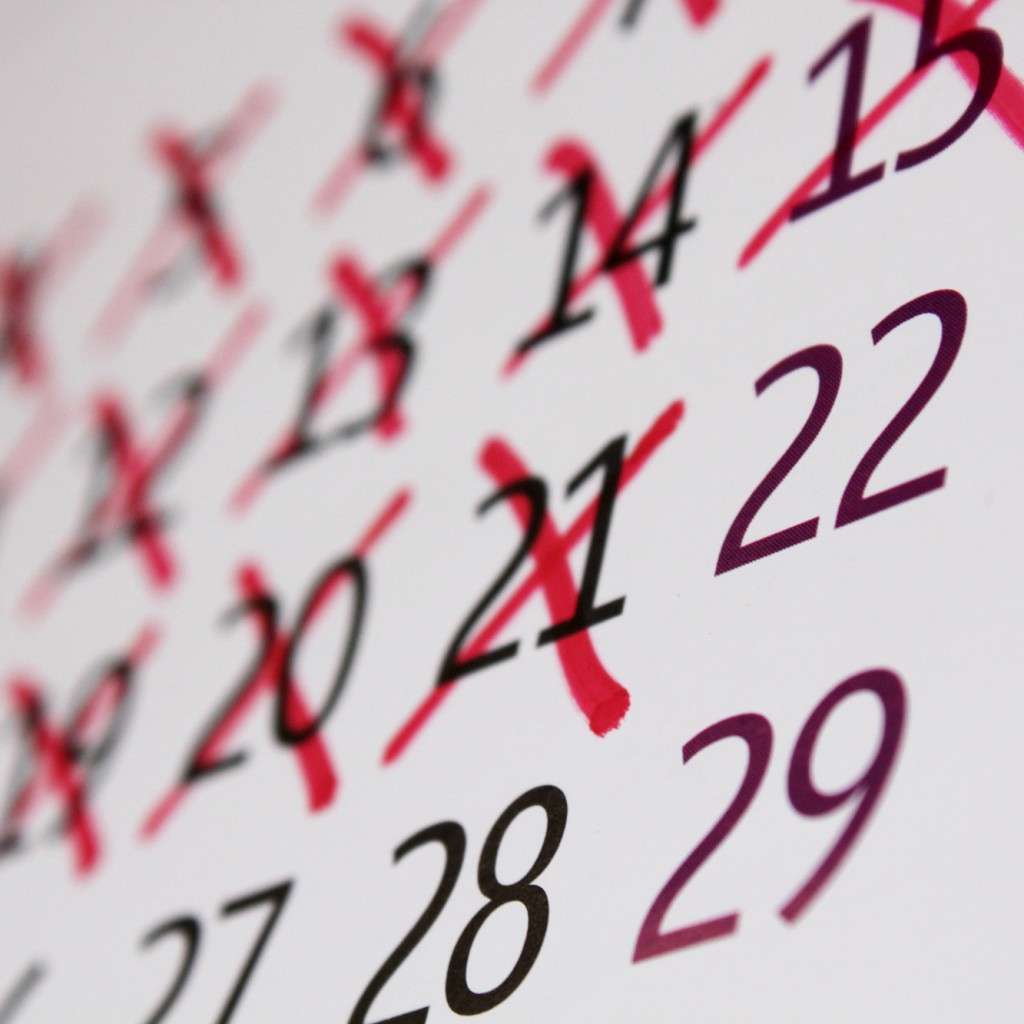 This isn't necessary, but it helps me tremendously. I always have a date even before I get started on the course. By doing this, there's no turning back (unless some emergency arises).
That pressure helps me to get stuff done. It's something that helps me thrive. I put the date on a calendar and then announce it to the world, or in this case, my Become A Blogger University students.
Side note: I usually schedule my webinars for Thursdays at 7pm EST. From what I've heard, that's usually a good day and time for webinars is your audience is primarily in the U.S. This may be different for you and is something you can test.
Create An Outline
All of my courses start as an outline. This helps me to gather my thoughts and make sure I have all of the elements I want in the course. In the past, I would just start creating the slides, only to realize that there were major elements missing, or the overall flow didn't make sense.
The way I did it before was analogous to trying to cook an awesome meal without having a recipe. I basically used to start adding ingredients in without any clear picture of what those ingredients needed to be (or how much) to get the meal and the taste that I wanted.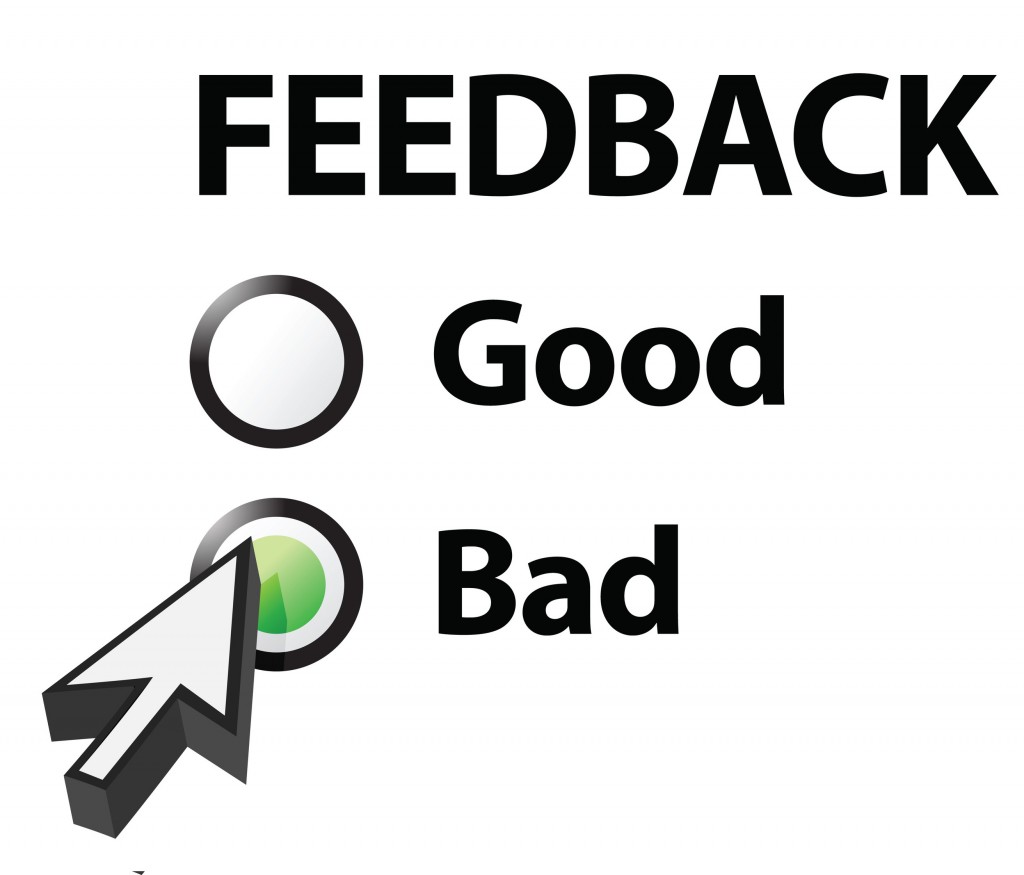 Get Feedback On The Outline
It's always good to get a second set of eyes on your outline to see if it really accomplishes the goal you set out to accomplish. When you've been completely immersed in a topic for a while, you sometimes lose sight of the bigger picture.
Whenever I have an outline that's created (or partially created), I call up my friend Colin Yearwood and we discuss it. He will often give me ideas that I didn't think about which helps to make a better quality course.
Create Your Slides
This is where you start adding the ingredients that are needed to make that awesome meal. You start putting the slides together using your favorite presentation software.
My program of choice is Keynote (Mac only), but you can also use Microsoft PowerPoint, Open Office or even Google Presentation.
For more information on how to make your slides look awesome, check out this article on creating awesome screencast videos.
Market Your Webinar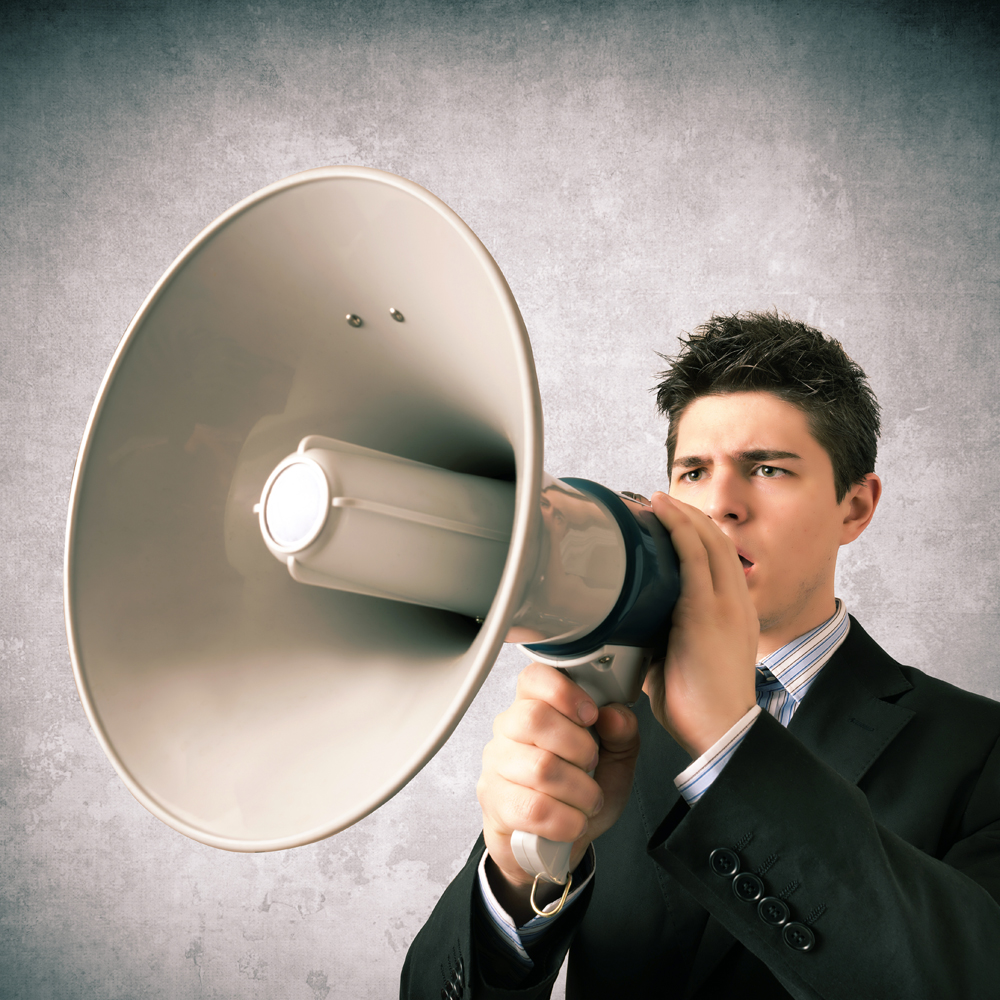 This stage will depend on the purpose of the webinar. Since my webinars are usually done for my Become a Blogger University, I've started setting my schedule one quarter at a time. That way I'm able to let the students know what's coming up way in advance.
However, I've found the crucial "marketing period" to be within a week from the webinar. I generally remind my students a week before the webinar and again a day or two before.
When I do larger webinars where I market it to my entire email list and social media following, I start marketing on the Monday before the webinar and again on the day before.
For more awesome tips on how to market your webinar and do webinars in general, check out this interview with Lewis Howes.
Record (and edit) Your Course/Webinar
In order to publish your course, you will need to record your webinar and do some minor editing.
Most webinar software has a recording feature. However, I do not recommend that you use this for anything more than a backup. The reason for this is that it's recording from your live stream that travels over the internet.
The quality of the recording won't be as good as if you were to record it locally on your computer. I would encourage you to use a program like Screenflow (Mac only) or Camtasia (PC or Mac) to record it. For more on this, see my post on creating awesome screencast videos.
You will have to do some minor editing of your course. This will most likely include removing some of the beginning where you are welcome people to the live webinar and giving any instructions that are relevant to the live webinar only. It may also include any closing remarks also relevant only to those on the live webinar.
I take it one step further by breaking up the recording into multiple videos covering the different subtopics. More on this later.
I would encourage you to challenge yourself not to do much editing to the actual content of the course unless you made huge mistakes that need to be removed. Instead, push yourself to do better next time.
Publish Your Course
I used to have a very complex way for publishing my course, which included registration options, quizzes and multiple pages. Based on feedback from my students, I've simplified this to adding all the videos for one course to one post or page.
I would include the titles of the video and a brief description with any relevant links. That's it.
Protect Your Course
I house my courses within my membership area and I use the Amember membership plugin to protect those pages and posts.
When publishing the course, I then have the option to select a membership and if anyone comes to that page that's not a member, they are redirected to a login page.
Sell Your Course
It's time to let the world know about your course. To do this, you will want to create a sales page. I would use Leadpages for doing that. However, it can be as simple as a page on your blog with information about your course.
The actual sales process is done via the Amember system that integrates with most payment processors.
Webinar Software
I've been using the industry standard for webinar software – GotoWebinar. It's robust and works very well. However, I'm evaluating ClickWebinar, which I think I might like more than GotoWebinar. Once I've done my full analysis, I will share my findings.
Another (free) option is to use Google Hangouts. This works, but there is a 30 second delay between when you speak and when your audience hears, which makes it very difficult for asking questions live.
A Unique Approach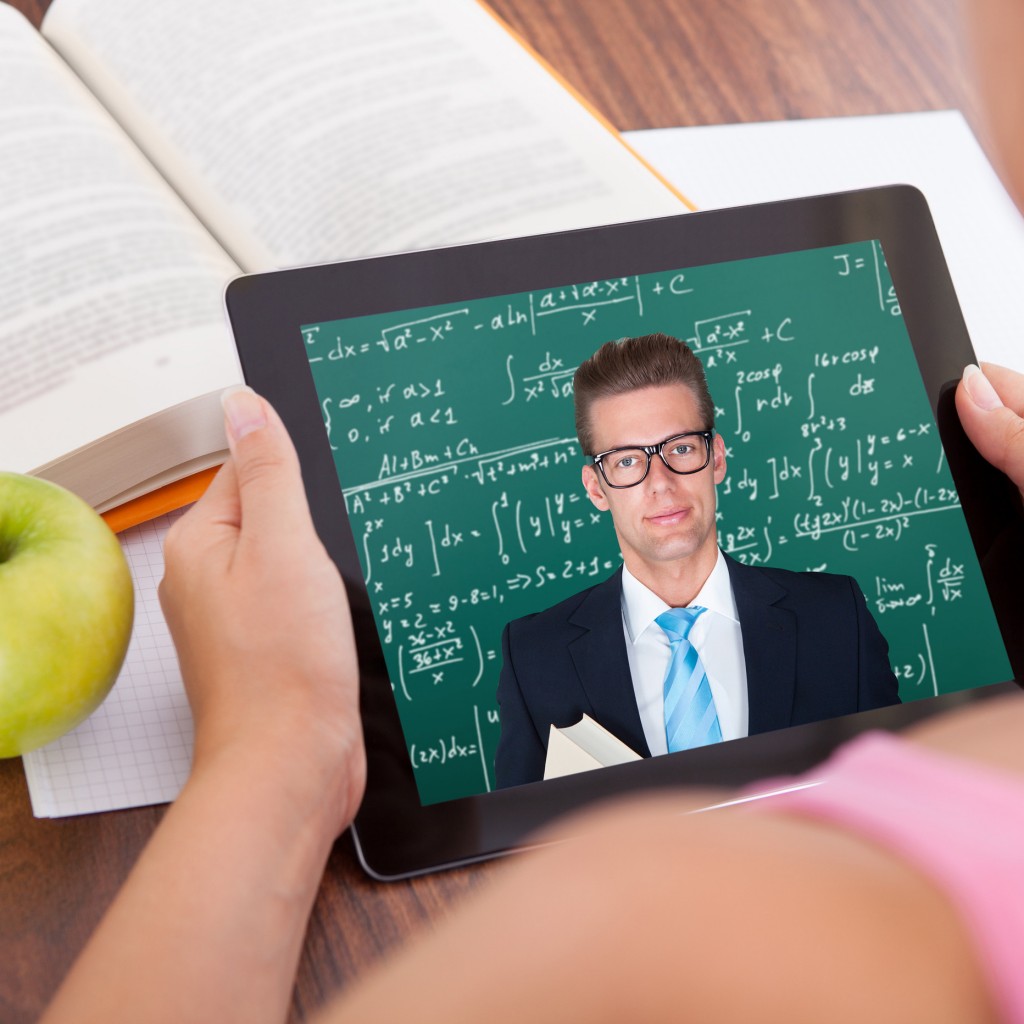 There's one thing I do with my live courses that I haven't seen anyone else do. Everyone else records the entire course/webinar as one long video and then posts the full replay as the course.
I've decided to take a unique approach. I structure my slides as I would for a course with individual videos, each covering a specific lesson. Each lesson has a beginning and an end and usually lasts anywhere from 5 to 15+ minutes.
On the live webinar, I let the attendees know that I will be recording this as a course with individual lessons and will be stopping briefly between each lesson before moving on to the next.
When it's all said and done, I cut the long video up into individual lessons and post it in my members area. If you watch the course after the fact, there's no indication that it was done as a live webinar.
Infographic
Your Turn
Have you conducted any webinars? Is this something you plan on doing? Let me know in the comments below.
Announcements:
I'm speaking at Social Media Marketing World in San Diego, California. The dates are March 25 through 27. The topic I'll be speaking on is "Advanced Blogging: 7 Ninja Tactics You May Be Missing"
I'm going to be one of the co-hosts for Geek Beat TV with Cali Lewis at the National Association of Broadcasters and New Media Expo in Las Vegas, Nevada. The dates are April 13th through 16th. I'll be there from the 12th through the 17th.
If you plan to be at any of these, let me know. I'd love to meet you there. If you want to find out more about these events, click on the links above..
Resources Mentioned
Transcript
Some people prefer to read along with the podcast episode. Others actually prefer to read than listen. If you are one of those people, not to worry. I've got a transcript right here for you 🙂
Click here to download transcript.
About The Podcast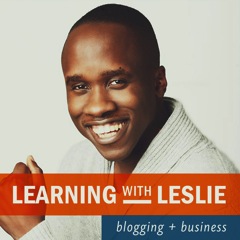 Learning With Leslie is a podcast dedicated to helping you build a business around a blog. No, not one of those blogs that will fall by the wayside when Google has a mood swing, but one that will thrive no matter what gets thrown at it. I share tips and strategies that I've learnt building blogs since 2008 and interview experts who are knowledgable about various aspects of blogging so that we can learn from their experiences. If you're a blogger, thinking about becoming a blogger (pun intended) or are not even sure if blogging is right for you, go ahead and tune in to see what this blogging thing is all about. How to Subscribe To The Show