Are you the "New Year's Resolution" kind of a person? I'm not.
January 1, 2015 is just another day in my humble opinion. I won't feel any different on that day than I felt on December 31st, 2015.
However, I do look at every year as an opportunity for growth.
2014 has been an awesome year, and as I go into 2015, I have some goals that I'm setting for myself and my business.
Listen to This Episode
Are you setting goals for 2015? If so (and I REALLY think you should), what steps are you going to take to increase your chances of actually accomplishing your goals?
Not to worry, I'm here to help you get started on the right foot.
Inside This Episode
There are some things you can do to increase your chances of success when it comes to accomplishing the goals that you've set. In this episode, I talk about 5 things you can do, and I REALLY hope that you take me up on this.
What are the five things, you ask? Let me tell you . . .
Make sure you are setting SMART goals
Yep, if you've been through any kind of productivity training, you've probably heard of this. If not, then you're in luck, because I'm going to tell you what I mean. SMART is actually an acronym. Here are the components:
Specific – Are your goals well defined and clear? Here's what I mean. An example of a very non-specific goal is that I want to make more money in 2015. That's very vague. If I make $50,000 in 2014 but I make $50,001 in 2015, I would've accomplished that very vague goal. A specific goal would be I want to make $60,000 by December 31st, 2015. It gives me something clear to shoot for.
Measurable – This is pretty clear and goes along with the $60K example. I can clearly measure whether I've accomplished that goal. If I make $59K, I have not. If I've made $61, I have.
Attainable – I would absolutely LOVE to make $1 Million in 2015. Yes, I would. But quite frankly, for where I am in my business, that just doesn't seem attainable/realistic. I don't doubt that it can happen, but it's much better to set a realistic goal so that I don't get extremely disappointed when I don't get close to that $1 Million.
Relevant – I'm building my business, and as much as I'd like to be able to dunk a basketball, that has absolutely nothing to do with my main goal. My goals have to be related to the overall direction I'm headed, I will be wasting energy on something that's irrelevant.
Time-bound – I want to make $60K means almost nothing, because it can take me 10 years to do it and I just don't have all that time 😉 – Make $60K by December 31st, 2015 is time-bound and gives me something definite to shoot for.
Write them down
There was a study conducted in 1979 on the students in the Harvard MBA program. Of that group of students, it was noted that 3% of them had their goals written down, 13% had goals but they weren't written down and the other 84% had no goals.
After ten years, a follow-up study showed that those that had goals that weren't written down made twice as much money as those without goals. But get this – those who had written their goals down made 10 times as much (on average) as all of the others combined.
If you want to accomplish your goals, WRITE THEM DOWN. I think that was pretty clear 😉
Set subgoals
If I set a goal of making $10K more in 2015 than I did in 2014, I know that in order to do that, I have to make an extra $10K/12 = $833.33 more each month than I did in 2014. By July 2, I should have made an extra $5K.
By setting these subgoals (and writing them down), I can evaluate where I am at different points to see if I'm on track to reach my goal. If I'm falling short, I know that I have to work harder (or smarter) to catch up.
If I'm blowing past my subgoals, I can even decide to create a bigger goal, and that's a beautiful thing.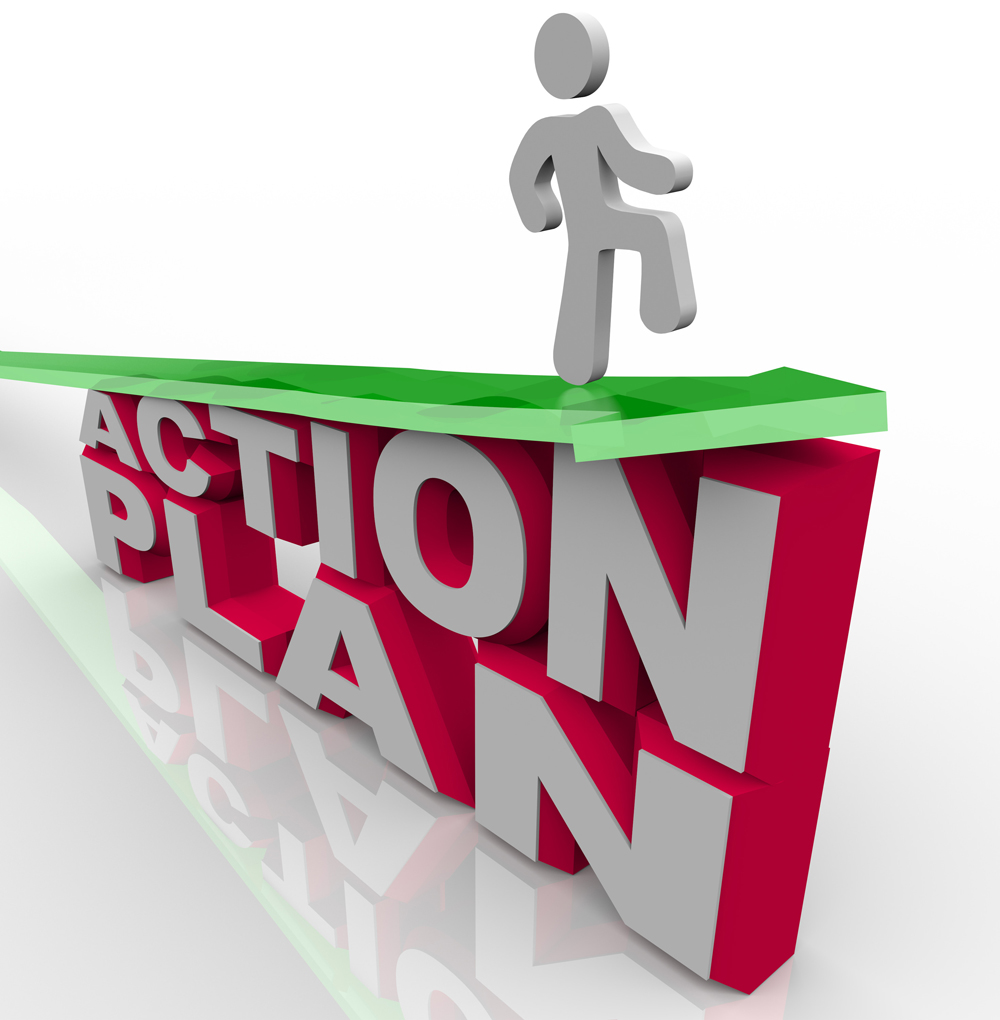 Have an action plan
It's great to have a goal because I know what I'm aiming for. However, the next VERY IMPORTANT question is what are you actually going to do to be able to accomplish that goal.
In the last episode, I spoke about 5 ways to make more money in 2015. That's an action plan to be able to reach your financial goals. Depending on your goals, your action plan will look different. However, if you fail to plan, you plan to fail.
Don't be that guy. Have a plan 🙂
Have accountability partners
On the day that this podcast episode airs, I'm getting together with my mastermind group and we are going over our goals for 2015. We've already shared them in our private Basecamp project, but we'll be talking about them and discussing them.
Now that it's out there, I have a group of people who I trust that will be holding me accountable for the goals that I've set. They will be checking in with me to see how things are going. They will be helping me along the way.
Having this group of guys in my life has been essential to my success so far, and that will continue into 2015. Do you have accountability partners. If not, find some, and make things happen together.
Lets wrap it up
There you have it. Those are my five tips. Now I'd love to hear from you.
What is one goal you're setting for 2015?
Let me know in the comments below.
Transcript
Some people prefer to read along with the podcast episode. Others actually prefer to read than listen. If you are one of those people, not to worry. I've got a transcript right here for you 🙂
Click here to download transcript.
About The Podcast
Learning With Leslie is a podcast dedicated to helping you build a business around a blog. No, not one of those blogs that will fall by the wayside when Google has a mood swing, but one that will thrive no matter what gets thrown at it.
I share tips and strategies that I've learnt building blogs since 2008 and interview experts who are knowledgable about various aspects of blogging so that we can learn from their experiences.
If you're a blogger, thinking about becoming a blogger (pun intended) or are not even sure if blogging is right for you, go ahead and tune in to see what this blogging thing is all about.
How to Subscribe To The Show