Are you looking for ways to be more efficient with your blogging business?
Are you at the stage where you feel like you have more things to do than time to do it in?
Are you considering getting help so that you aren't bogged down? Wait, don't do do that quite yet.
Listen to This Episode
In this episode, I'm going to be talking about some things you can do before getting help, that can make your business more efficient.
That way, when you do actually get help, they are coming into a well-oiled machine and your productivity will fly through the roof.
Inside This Episode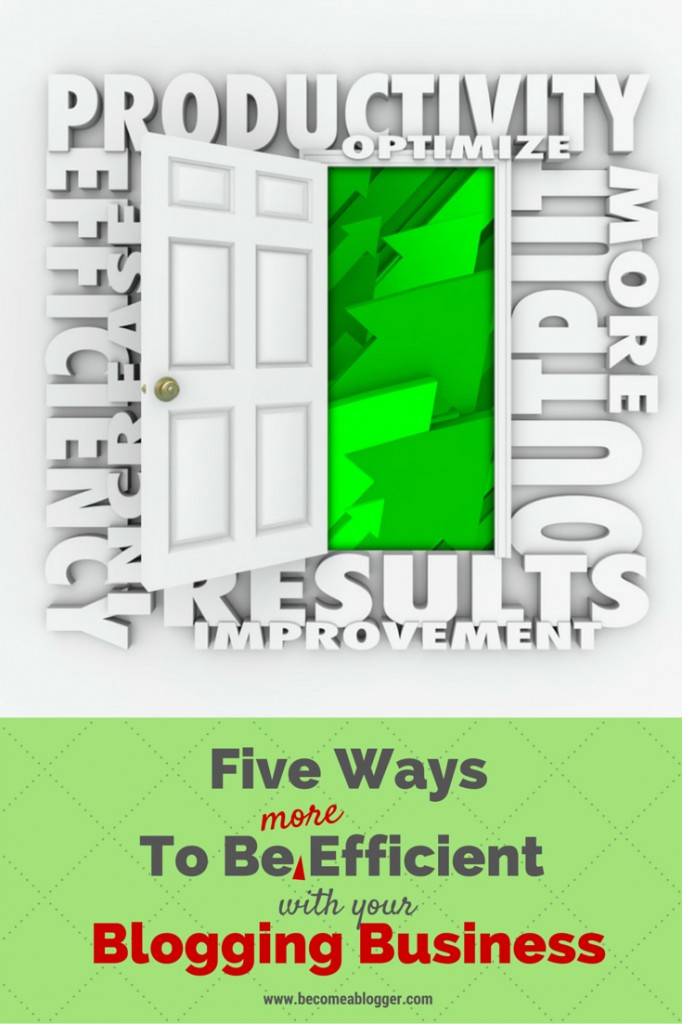 As your business grows, you WILL need help. That's a fact. Quite frankly, as superhuman as you might feel when you are on a roll getting everything done in record time, there's only so much you (as a mere human) can do.
Now, if you TRULY are superhuman, this won't apply as much to you 😉
However, since the ideal target person for my blog has to meet the criteria of being human, chances are you are just like me (human). Ok, enough with the human joke.
Most people, myself included, try to get help quickly to solve the problem of being overwhelmed.
While getting help is a great thing (and I highly recommend it), if you bring someone new into a chaotic situation, chances are they won't have the best opportunity to thrive in your business and you won't achieve the results you set out to achieve.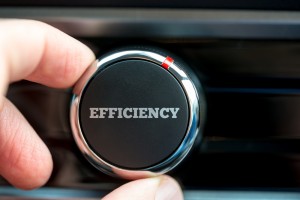 However, there are things you can do to increase your efficiency and reduce your workload significantly, resulting in a more efficient system.
They range from the simple to more complex. Here are the things I cover inside this episode to help with efficiency, most of which involves some kind of automation:
Schedule Your Posts Ahead Of Time
As I'm writing this post, it is the day before I need to post it. I'm currently in the Bahamas and am in hustle mode because I don't have it completed. This is not a situation I should be in and is something I've struggled with over the years.
However, I've started writing a lot more and have a number of drafts that need to be edited, which will then be scheduled out for the next month. This reduces that last minute crunch and gives me more time to get stuff right.
The same goes for social media. Invest some time upfront to come up with a bulk of the status updates and tweets that you will be posting over the next few weeks (or more).
Use an Email Autoresponder
This one should be pretty self-explanatory. I remember when I first started my online business, I would email people individually to grow my business.
When I heard about email autoresponders where you can set up a follow up sequence for as long as you want after people sign up to your email newsletter, that's when the game changed for me.
I assume if you've been following my content for a while, you are already doing this. If you aren't, make it happen.
Bonus: Use Action-Based Autoresponders if you want to give yourself the extra edge with your customers or potential customers.
Recommended Service: GetResponse
Use Automatic Scheduler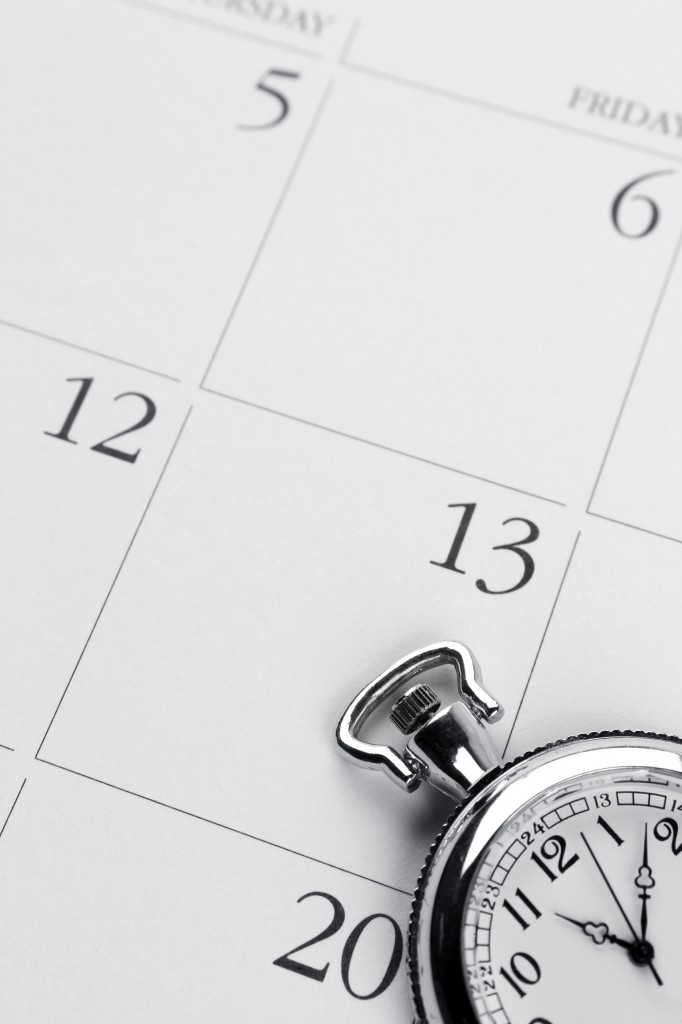 It seems we all lead lives that are extremely hectic. One of the things that I find very annoying is trying to schedule meetings with people, especially when they are in a different timezone.
You send an email with some potential times, they respond saying they aren't available during those times, you reply asking for their available times, they respond with other times, you respond with . . . ok, you get the point, it can get very hectic.
What some people do for this is hire an assistant who takes care of all of this for them. This works very well, but still isn't as efficient as I like. You still end up with unnecessary additional communication.
So what I've done is completely automate this process using an automatic scheduler. I put in all of my available times and can send people there to choose a time and give them all of the relevant info they need – no humans needed.
Recommended Service: Acuity Scheduling
Use IFTTT or Zapier For Further Automation
These are services that connect to a bunch of other services and trigger certain actions when certain conditions are met.
Here's an example of how I use this service. When I finish recording a podcast episode, I upload it to Auphonic to convert it to an MP3, and tag it with all of the relevant information. Once it's finished the conversion, it saves it to a specific folder in my Google drive.
Once it lands in that Google Drive folder, it triggers an action via Zapier that adds a task in Trello (my project management system), letting my assistant know that it's ready to be transcribed and processed for adding to the blog.
All I had to do was the initial upload and tagging. Everything else happens automatically – no humans needed.
You can also use these services for scheduling social media posts and doing a bunch of other tasks automatically.
Recommended Services: IFTTT or Zapier
Be Proactive About Categorizing and Tagging
I'm not talking about your content that's added to WordPress here. There are a few apps that I've used over the years for creating content and organizing my files. The two main ones have been Evernote and now Google Drive.
Over the years, I've accumulated a bunch of content and files and it has become VERY difficult to find stuff – to the point that I completely gave up on evernote and started over with a new Google Drive Account.
I took about a week to go through all of my content and files, transfer them to my new account, and think more proactively about how I organized that content.
Now, everything is much easier to find. I still have some work to do on my images, but I've made lots of progress.
About Getting Help
In no way am I insinuating that getting help is not a good thing. In fact, it's great. Getting help has saved me a whole lot of time and made me significantly more productive.
If you take that help and bring them into a very efficient system, the sky's the limit.
Listen to today's episode and find out even more about making your blogging business more efficient.
Resources Mentioned
Recommended services:
GetResponse – email autoresponder.
Acuity Scheduling – automatic scheduler.
For automating tasks across all other different services:
For tagging and organizing files:
Transcript
Some people prefer to read along with the podcast episode. Others actually prefer to read than listen. If you are one of those people, not to worry. I've got a transcript right here for you 🙂
Click here to download transcript.
About The Podcast
Learning With Leslie is a podcast dedicated to helping you build a business around a blog. No, not one of those blogs that will fall by the wayside when Google has a mood swing, but one that will thrive no matter what gets thrown at it.
I share tips and strategies that I've learnt building blogs since 2008 and interview experts who are knowledgable about various aspects of blogging so that we can learn from their experiences.
If you're a blogger, thinking about becoming a blogger (pun intended) or are not even sure if blogging is right for you, go ahead and tune in to see what this blogging thing is all about.
How to Subscribe To The Show