Are you a solopreneur, building your business with nothing but your own sweat equity?
Do you wish you had help but have no idea how you would be able to afford it?
Listen to This Episode
In today's podcast episode, we discuss the steps you can take today to build a team, even if your budget leaves a lot to be desired.
Inside This Episode
Building an online business takes a whole lot of work – just like any other business.
When I started my online business, it was all me, and nobody else but me. And let me tell you – it took a toll on me, to the point that I actually quit.
Fortunately, the game wasn't over. I eventually got back at it, and when I did – I knew I had to play smarter.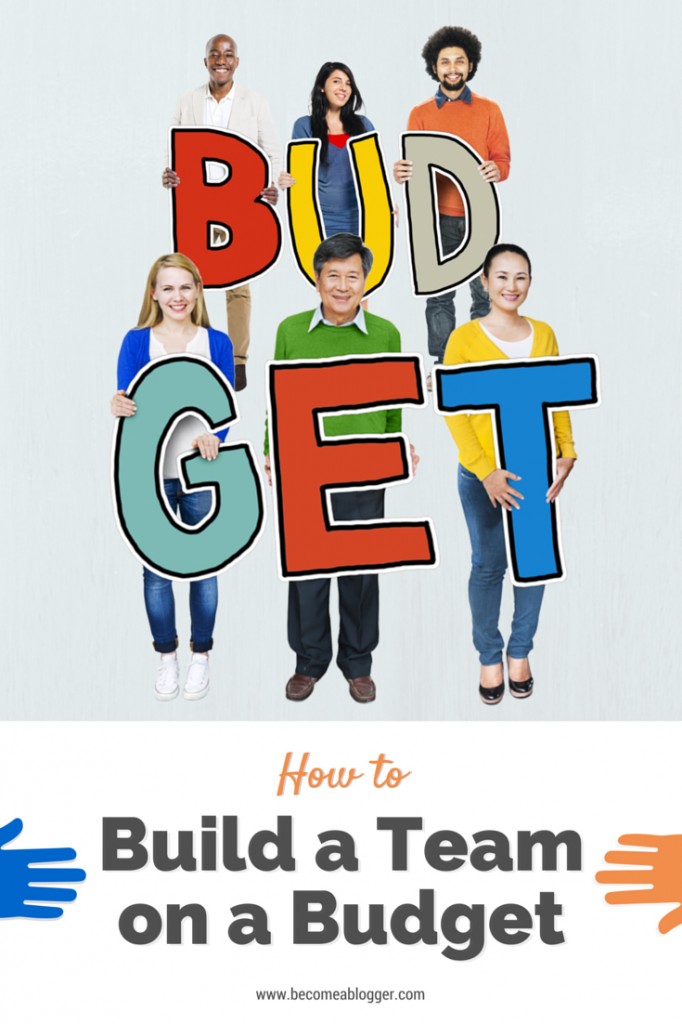 After reading books like The 4-Hour Workweek by Tim Ferris, I decided that I was going to start getting help.
I hired my first virtual assistant and my business has never been the same.
Unfortunately, many people never even consider getting help because of the costs they think are associated with doing so.
Over the years, I've come to realize that there are ways to build a team without having to invest as much as you think.
One of my goals for 2015 is to build a bigger team and I'm going to outline the process I'm going through right now – one that I believe can be done even on relatively small budgets.
Here are the 3 stages:
Stage 1 – Create a Budget
Before you can really go out there and get the right people, you need to decide how much you can afford to spend.
Knowing this will guide you as to how much help you can get initially, and give you a foundation on which you can build.
Stage 2 – Construct your future dream team
In a perfect world, what would your dream team look like? Having a clear picture of this will give you a clear target to shoot for. I encourage you to do this in 3 steps:
Stage 3 – Start building your team
Now that you have an idea of what your dream team looks like and you also know what your budget is, I want you to focus on the team member that would make the biggest difference in your time.
If, for example – you are spending a lot of time creating images for your posts and that time can be better spent creating content, get someone to create those images for you.
You can use a site like Odesk to find someone really good at an affordable price and just may be surprised at how much you can get done for a relatively small amount of money.
For more ideas on how to do this, see my post on How to Outsource For your Blog Effectively and Affordably.
To do this right you will need to:
By focusing on the role that will save you the greatest amount of time, you will be freeing up time that you can use to build your business.
The more your business grows, the more you can invest into building a bigger team.
Tips for Saving Money
Why you should listen
These show notes give you a good idea of what's covered in the podcast episode. However, I go into more details and give more specific examples.
If you are looking to build a team, you should definitely have a listen.
Question for you
What is the one thing you can outsource today that will save you the most amount of time in your blogging business?
Let me know in the comments section below.
Resources Mentioned
Transcript
Some people prefer to read along with the podcast episode. Others actually prefer to read than listen. If you are one of those people, not to worry. I've got a transcript right here for you 🙂
Click here to download transcript.
About The Podcast
Learning With Leslie is a podcast dedicated to helping you build a business around a blog. No, not one of those blogs that will fall by the wayside when Google has a mood swing, but one that will thrive no matter what gets thrown at it.
I share tips and strategies that I've learnt building blogs since 2008 and interview experts who are knowledgable about various aspects of blogging so that we can learn from their experiences.
If you're a blogger, thinking about becoming a blogger (pun intended) or are not even sure if blogging is right for you, go ahead and tune in to see what this blogging thing is all about.
How to Subscribe To The Show