It was 2009 and I'd just spent an exhausting but exciting year starting up my blogging business. Even though my business was growing, I noticed that my stress levels were on the rise.
I was juggling a full time job as a science and math teacher, a growing business and trying to nurture a healthy relationship with my wife.
My balancing act was starting to loose momentum. If I wasn't teaching or preparing to teach, I was working on my online business. Even taking a break to eat or use the restroom was an inconvenience.
Rather than allow the juggling act to crash around me, I decided to drop one of the balls. I quit my online business. Although disappointed, I was determined to evaluate where I'd gone wrong, reconsider my approach, and try again.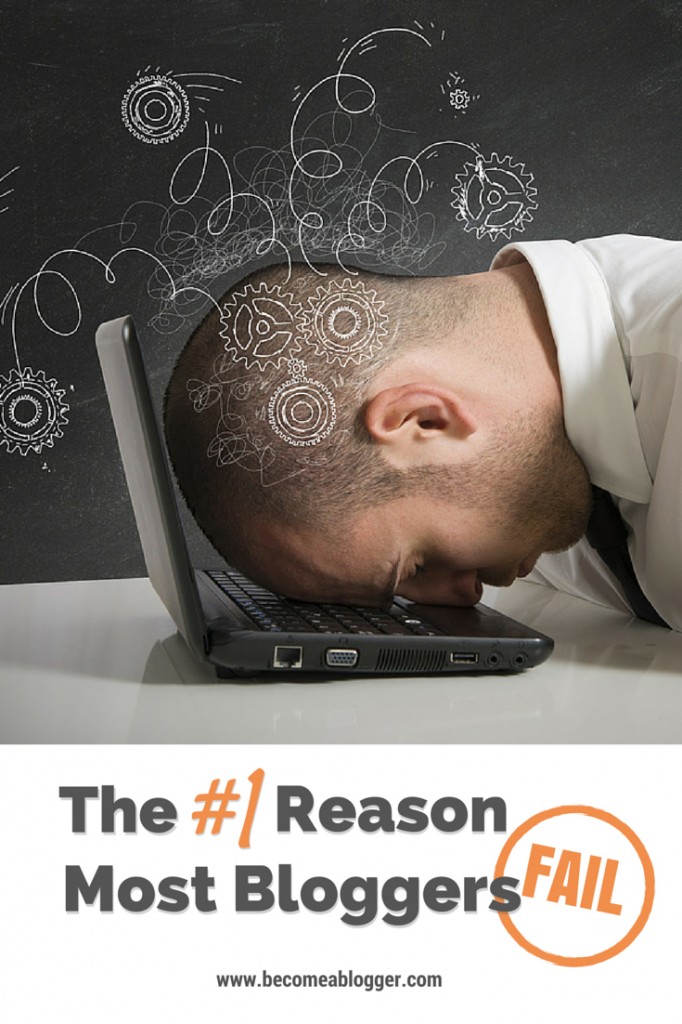 In Gary Vaynerchuk's book, Crush It!, he talks about the work ethic and desire a person needs to build a successful business.
His book proved to be the motivation I needed. I even got the audio version that I listened to as a daily pep-talk.
When I started my business back up, it was with a different mindset and drive. I knew that I would have to hustle, I knew that I would have to work smarter, I knew I could be successful and I was determined to make it happen.
It hasn't been an easy journey.
Even today, my blogging business is a continual hustle. However, it has become incredibly rewarding.
I see so many people attempt blogging business that fail.
Some people think that they fail because they lack a great idea. Others think they fail because of a saturated market. And then there are those who believe their timing to be off, "I wasn't part of that 2008 start up craze."
But they are all wrong. Dead wrong.
The cause of failure is simple – people aren't willing to put in the work. That's all.
Here's the thing – we live in a society of entitlement and instant gratification.
We are all about fast food, a faster internet connection, fast cars, fast service. Our fast paced world has taught us to be impatient.
We approach everything with this mentality – We approach success in this fashion. We want it fast and we want it now, with as little work as possible.
When I tell people that my biology blog gets over 60 thousand unique visitors per month, even though I haven't really touched it over the last few years, they are amazed and expect similar results.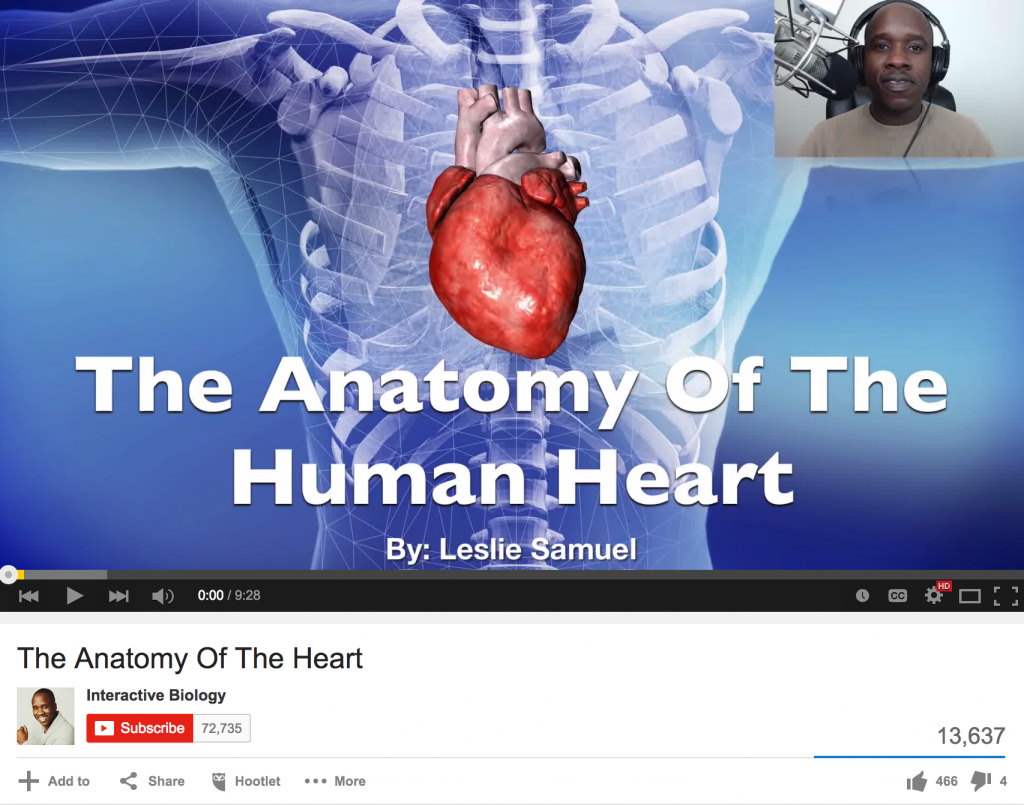 Then when I tell them that I began by posting 3 to 5 videos weekly, while working a full time job, they question my sanity. And yes, perhaps I am a bit crazy. But mostly, I'm a dreamer and dreamers have often been labeled crazy.
Today, I'm blogging full time, but it's not because of luck. It's because I put in the work. I've spent THOUSANDS of hours building my business over the last 6 years.
My results make my experience seem easy, but make no mistake, I hustle today more than ever. However, I continually search for ways to work efficiently and effectively.
I don't anticipate ever having a business where I don't have to do any work and you shouldn't either. Because the moment you fall asleep at the wheel is the moment that your business takes a dive into failure.
Some Tips for You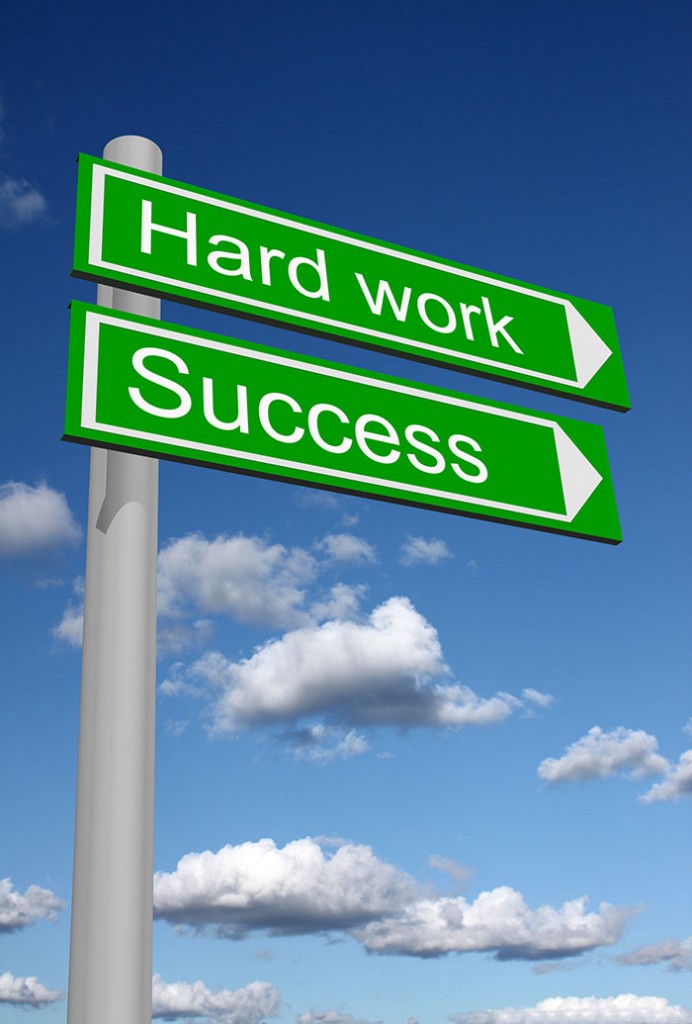 If after reading this far you are still interested in building a blogging business, I have three tips for you:
Tip #1: Be willing to work your butt off.
This isn't a walk in the park. You're trying to build a serious business. Commit to the work!
Tip #2: Seek guidance from someone who has done it before and has helped others do it.
When I started my blog, I didn't want to spend a ton of time searching through the millions (or billions) of results on Google. I joined a program, found a coach and focused on their advice.
Tip #3: Don't try to do everything and be everywhere.
Focus on creating specific content. Decide on a few ways to focus your promotion and stick to them . Yes, there's so much you can do, but you are still one person.
Extra Guidance?
If you are looking for some guidance to take you from where you are now to building a successful blogging business; I'd like to invite you to join my Become A Blogger University.
It's a program that I've put together to help people who are trying to make a positive impact in the world by building blogging businesses that help others. I'm passionate about empowering individuals with the skills necessary to help them succeed.
When I left my job as a university professor, I decided to spend the bulk of my energy investing in people like you, people who want to build a platform where they can have a positive influence on others. People who are willing to put in the work.
If that's you, you should definitely check it out.