Who: Nathan Putnam
Company: The Blogger Network
Are you using Google Adsense ALONE to make money from your blog with ads? I hate to burst your bubble, but you could only be leaving a significant amount of money on the table (like I am)!
Listen to This Episode
Ad placement can be a good source of income for your blog. But, how do you make sure it doesn't hurt your audience's user experience?
How do you strategically place ads around your blog to make sure you're getting the most profit out of it?
I have ads on my Interactive Biology blog and I have done it so lazily, or better yet, I have been passively making money from it.
But today's interview made me realize that there's more to monetization with ads than just using Adsense – that I can in fact do it better.
Inside This Episode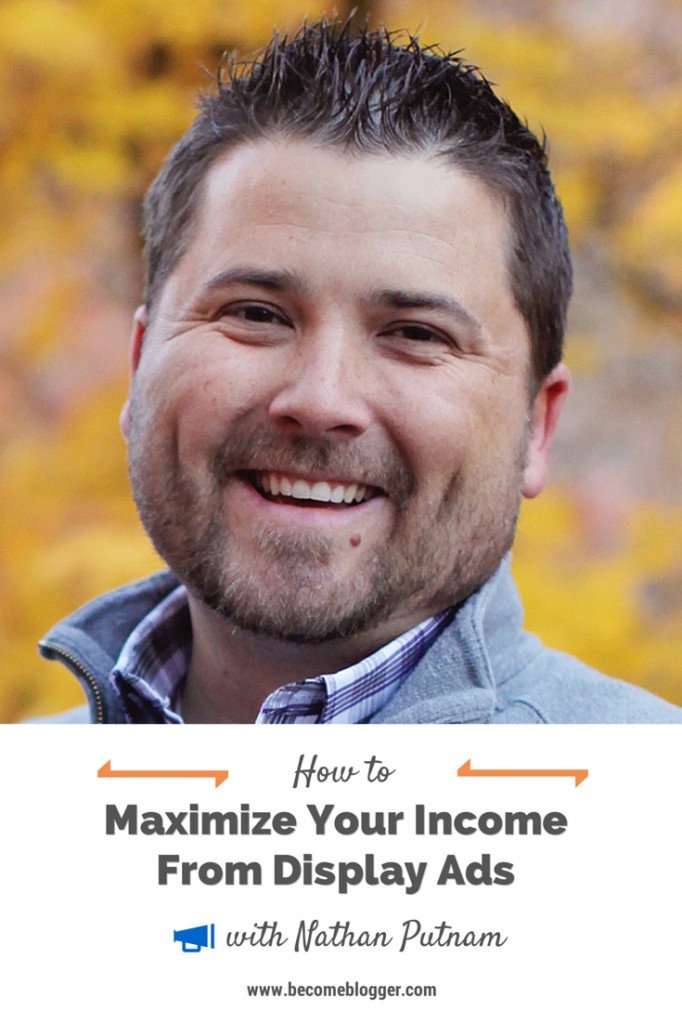 I invited Nathan Putnam from The Blogger Network for today's episode to help us understand better what display advertising is and how it can help us earn more and maximize that income from the ads we put on our blogs.
He also clarified and answered some common questions most bloggers ask:
Are ads good for every blog? What kinds of blogs are good for running ads?
Ads drive people away from your blog. At what point is it justified to do so?
What are the important numbers that I need to pay attention to and how do I use them to make the right decisions?
If I'm simply using Google Adsense on my blog, am I leaving money on the table? How so?
Where are the best positions to place ads on a blog?
How do I better manage my ads to make more money?
He also defined for us some technical terms related to ad placements:
Ad Exchange
Cost Per Mille (CPM)
Effective Cost Per Mille (eCPM)
Revenue Per Mille (RPM)
Cost Per Click (CPC)
Cost Per Acquisition (CPA)
Real-Time Bidding (RTB)
Programmatic
If you've been lazy just like have, or simply just interested in learning more about ads, you might want to listen in and make a decision to handle your ads, well, lazily yes, but in a smarter way. 🙂
Enjoy!
Resources Mentioned
Transcript
Some people prefer to read along with the podcast episode. Others actually prefer to read than listen. If you are one of those people, not to worry. I've got a transcript right here for you 🙂
Click here to download transcript.
About The Podcast
Learning With Leslie is a podcast dedicated to helping you build a business around a blog. No, not one of those blogs that will fall by the wayside when Google has a mood swing, but one that will thrive no matter what gets thrown at it.
I share tips and strategies that I've learnt building blogs since 2008 and interview experts who are knowledgable about various aspects of blogging so that we can learn from their experiences.
If you're a blogger, thinking about becoming a blogger (pun intended) or are not even sure if blogging is right for you, go ahead and tune in to see what this blogging thing is all about.
How to Subscribe To The Show