Do you ever find yourself getting overwhelmed with the pile of things to do while trying to grow your blog?
Are you realizing you're not having enough time for everything that needs to get done?
You're stressed out. You get frustrated. You think to yourself, "Man, how do these big guys make this work? They make it look so easy."
Don't worry, you're not alone.
Listen to This Episode
As bloggers, we tend to get overwhelmed. It's the reason why so many blogs fall by the wayside and never really accomplish anything big.
We are bombarded with ideas, posts to write, and activities to attend to. We need time for ourselves, for our family and for connecting with our audience (and other blogs).
I understand where you're coming from. I've been there and I am still working on it.
Inside this Episode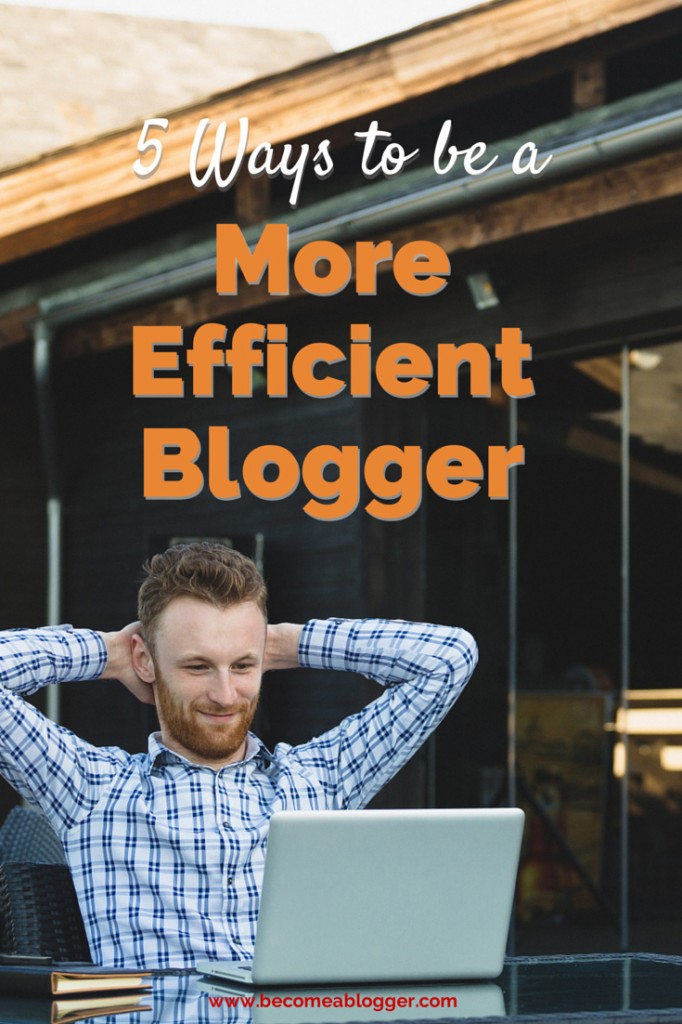 So, in this episode, I share with you five things that will help you be more efficient as a blogger so you can accomplish more. I've been blogging for six years now and I know how essential being efficient is for people like us.
I share the following tips in this podcast:
#1: Batch process your content creation. When you're in the zone of creating something, don't stop. If you have ideas flowing for writing articles, continue working on it. Imagine scheduling a whole month's worth of content up in your blog. That's a whole lot accomplished and lets you have extra time to focus on other things.
#2: Create social media updates with your content. It's like hitting two birds with one stone. Why not create your content for updating your social media stream while you're in the heat of the battle?
#3: Create a content calendar. Being able to lay out a schedule for your upcoming content lets you know that you're not forgetting anything important that needs to get out there. Plus, this saves you a lot of time thinking and deciding on what topic to write about in your posts or talk about in your podcasts.
#4: Do less but do it better. Sometimes, we think and try too hard. As blogging entrepreneurs, we tend to try a lot of new stuff. The key thing here is to focus on the core things — those that contribute more to your blogging business.
#5: Develop systems to eliminate yourself. Not getting rid of yourself totally though because you need YOU to run your own business. By this I mean, automating things so that, you get to focus on the most important things on your business and getting the right help to do things that you don't need to be doing. Then you can focus on things that needs more of your time.
I also give you tips on how you can implement systems in your business to be more effective:
Document what needs to be done.
Figure out what YOU need to do.
Develop systems to automate things that can be automated.
Get rid of the rest (have somebody else do it).
If you want to learn more and go in-depth, listen to today's episode. And once you're done, take action. You don't have to do everything listed here but, at least start being efficient by doing one of them and let me know how that works for you in the comments below.
Question: Which one of these points will you be taking action on FIRST?
Resources Mentioned
Transcript
Some people prefer to read along with the podcast episode. Others actually prefer to read than listen. If you are one of those people, not to worry. I've got a transcript right here for you 🙂
Click here to download transcript
About The Podcast
Learning With Leslie is a podcast dedicated to helping you build a business around a blog. No, not one of those blogs that will fall by the wayside when Google has a mood swing, but one that will thrive no matter what gets thrown at it.
I share tips and strategies that I've learnt building blogs since 2008 and interview experts who are knowledgable about various aspects of blogging so that we can learn from their experiences.
If you're a blogger, thinking about becoming a blogger (pun intended) or are not even sure if blogging is right for you, go ahead and tune in to see what this blogging thing is all about.
How to Subscribe To The Show