According to Techcrunch, Google+ is the walking dead. Vic Gundotra, the head guy over at Google+, retired, and over 1000 people who were working on G+ got transferred to other departments.
Of course, this has a bunch of people speculating about the future of Google+. Now, I seriously don't think G+ is going anywhere. However, we (you and I) have no control over what happens there.
Listen to This Episode
Facebook algorithms have recently changed in a way that negatively affects business owners who have been actively engaged on their platform.
The fact is this – Facebook, Twitter and Google+ are platforms that we ultimately have no control over. Their goal is to make sure their business survives.
Sometimes this works in our favor, other times it doesn't. What you and I have control over are the platforms that WE build.
So in this episode, I go over some tips to help us all navigate this blogging business world in a way that our success is not determined by their platforms.
Listener Question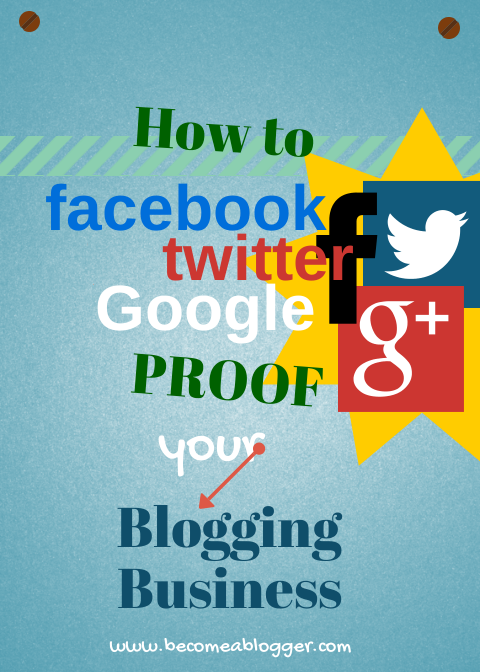 Before getting into the content I answer a question called into the hotline by Teresa Randolf. She's an eBay seller who wants to start a podcast. She asks the following question:
How do you deal with people who leave negative comments or feedback about what you do?
I answer her question in this episode.
Major Points
Understand that you have no ultimate control over Facebook, Twitter, Google, Pinterest or any other social network
Understand that the only platform you have full control of is the platform that YOU build
Build your Email list.
Direct everyone to your list
Diversify your efforts
Backup everything regularly
Go from 10 to 100 to 1,000 to 10,000 to 100,000
What do I mean by all of that? Well go ahead and have a listen to the episode and you'll see 🙂
Transcript
Some people prefer to read along with the podcast episode. Others actually prefer to read than listen. If you are one of those people, not to worry. I've got a transcript right here for you 🙂
Click Here to Download Transcript
About The Podcast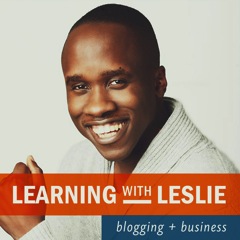 Learning With Leslie is a podcast dedicated to helping you build a business around a blog. No, not one of those blogs that will fall by the wayside when Google has a mood swing, but one that will thrive no matter what gets thrown at it.
I share tips and strategies that I've learnt building blogs since 2008 and interview experts who are knowledgable about various aspects of blogging so that we can learn from their experiences.
If you're a blogger, thinking about becoming a blogger (pun intended) or are not even sure if blogging is right for you, go ahead and tune in to see what this blogging thing is all about.
How to Subscribe To The Show