Today's question: How do you go about overcoming fear?
Yesterday was an interesting day for me.
If you don't already know this, I'm getting ready to leave my job as a University Professor, to pursue this dream of being fully self-employed.
But here's the thing – I'm leaving an extremely secure job for the interesting (and sometimes unpredictable) adventure called entrepreneurship.
Listen to This Episode
Well, yesterday – I FREAKED OUT! I encountered fear!
Am I making the right decision?
I LOVE my job. Should I be leaving right now?
What if I fail?
These, and many more questions plagued my mind as I walked into the brand new anatomy lab that I played a HUGE role in designing.
As I sat in our faculty meeting with my coworkers who became like family, I realized how much I would miss them.
There was this vicious spiral of emotions that I went through – and yes, I became TREMENDOUSLY AFRAID.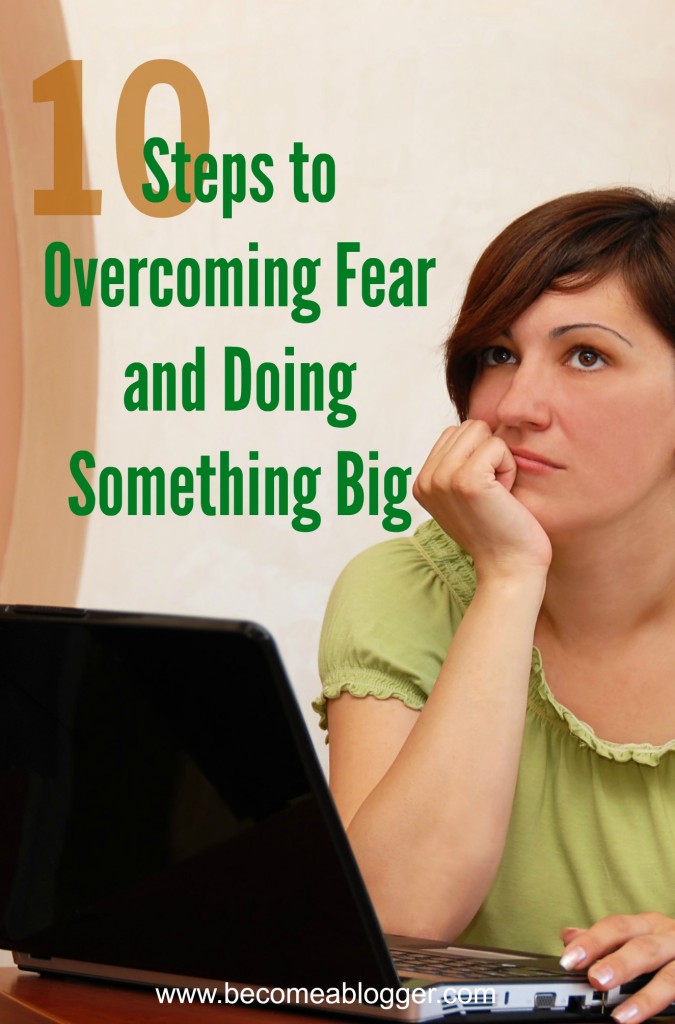 Then I realized something – I'm not alone with this emotion. There are many people out there (maybe even you) that feel fear from time to time.
So, I decided that I was going to use my fear to help you out, and I came up with 10 things you can do to overcome fear.
Ok, ok – I have to tell the whole truth and nothing but the truth . . .
I recorded this episode because I NEEDED it. Ok, there – you got it out of me. Anyways, by the end of this episode, I was rejuvenated, no longer fearful. Instead, I'm now ready to take on the world.
Overcoming Fear
To bring myself through the fear, I went through the following very important points.
Accept the fact that fear is a normal part of life
Answer the following question: What's the worse that could happen?
Then answer this one: If the worse thing were to happen, what could you do to fix/rectify the situation?
What's the BEST that could happen?
Compare the two. Do the pros outweigh the cons?
Create an ACTIONABLE plan
Take the first step
Take the next step
Surround yourself with great people and talk to them
Have faith
So if fear is something you struggle with, know that you are not alone.
In fact, if you are never afraid then you are living inside your comfort zone a bit too much.
If you and I are to change the world, we have to do things differently. We have to face our fears. We have to do what it takes, and yes – we will arise victoriously.
So go ahead and listen to the episode. It's probably one of my favorites so far, and I think you're gonna love it.
Transcript
Some people prefer to read along with the podcast episode. Others actually prefer to read than listen. If you are one of those people, not to worry. I've got a transcript right here for you 🙂
Click here to download transcript
About The Podcast
Learning With Leslie is a podcast dedicated to helping you build a business around a blog. No, not one of those blogs that will fall by the wayside when Google has a mood swing, but one that will thrive no matter what gets thrown at it.
I share tips and strategies that I've learnt building blogs since 2008 and interview experts who are knowledgable about various aspects of blogging so that we can learn from their experiences.
If you're a blogger, thinking about becoming a blogger (pun intended) or are not even sure if blogging is right for you, go ahead and tune in to see what this blogging thing is all about.
How to Subscribe To The Show