In today's podcast episode, I'm going to be talking about how to use checklists to increase your blogging productivity and save time.
Listen to This Episode
We're not just going to talk about how. I'm actually going to give you some checklists. There are SOOO many tasks that you need to get done if you're building a business with a blog – daily tasks, weekly tasks, monthly tasks.
It's really all about systematizing your business so that you are as productive as possible.
One of the ways to make sure you get those things done and don't end up the way I ended up yesterday (more on that later) is to have checklists, so that's what we're gonna talk about today!
Inside This Episode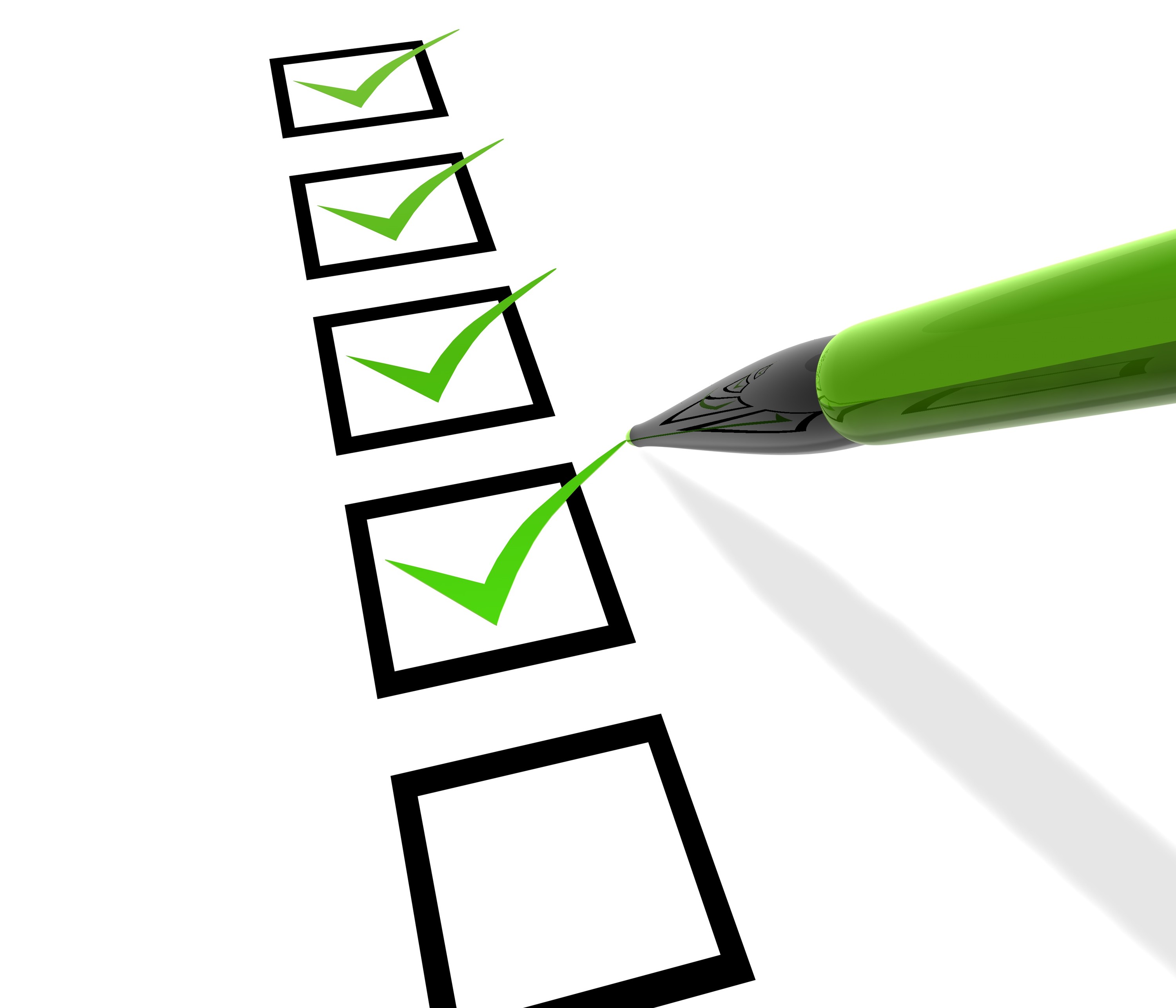 Yesterday I was recording an interview and in the middle of the interview I realized that my SD card had run out of space. I needed to quickly delete some files so that I could continue with the interview.
Well, I did just that, and ended up deleting the file for the episode that was supposed to be posted today. If I had a checklist, this would NOT have happened. So, I've created some first drafts of checklists and I'm sharing that with you. Feel free to use them, or modify them to suit your needs (better).
Here they are:
Recording Podcasts
Figure out Episode Number
Setup laptop and iPad
Check SD card Space to make sure there's enough space
Check volume levels
Record Podcast
Transfer to Laptop in Appropriate folder with episode number as name
Convert to MP3 using iTunes
Tag my MP3 using ID3 Editor
Upload my MP3 to Libsyn
Add episode to be transcribed by V.A. in Basecamp
Write my Show Notes and add them to WordPress
Double check for spelling/grammatical errors
Write email to send to my list
Schedule podcast episode to be posted
Structure of my articles
Descriptive, attention-grabbing headline
Attention-grabbing Lead in paragraph (Question, story, etc)
Detailed how-to
Includes relevant images
Short conclusion
Add closing call-to-action
Create Pinnable image using pinterest
Add excerpt
Double check for spelling/grammatical errors
After Posting Checklist
Create pretty link for the post
Like post and share on social media
If interview, contact interviewee and let them know it's live
If a podcast episode, send out email
Respond to comments
Thank people who retweeted post
Daily Social Media Checklist
Curate content using Feedly
Find interesting quotes relevant to your content
Schedule interesting content to go out via the Buffer App
Engage with your community, especially when they interact with you
Engage with people you follow based on what they post
Post X number of times on Social Media
Daily Miscellaneous
Update Dashboard with Stats and Numbers from the previous day
Check and respond to all email (inbox zero)
Create Content
Reply to Comments
Weekly Checklist
Review Analytics from the Previous week
Review Dashboard for Previous week
Compare numbers to previous week
Plan content and strategy for upcoming week
Hope you got tons of value from these checklists.
Transcript
Some people just love being able to read along with interviews, or they might just prefer to skip the audio completely and just read through the transcript. Hey, if that's what floats your boat, it is all good. Here's the transcript just for you
Click here to download transcript.
Resources for this episode
About The Podcast
Learning With Leslie is a podcast dedicated to helping you build a business around a blog. No, not one of those blogs that will fall by the wayside when Google has a mood swing, but one that will thrive no matter what gets thrown at it.
I share tips and strategies that I've learnt building blogs since 2008 and interview experts who are knowledgable about various aspects of blogging so that we can learn from their experiences.
If you're a blogger, thinking about becoming a blogger (pun intended) or are not even sure if blogging is right for you, go ahead and tune in to see what this blogging thing is all about.
How to Subscribe To The Show