Transcript: Click Here To Download
FREE Download: How To Set Up A Squeeze Page Using Optimize Press And Aweber (PDF)
For today's episode, I decided to get a littler more detailed with what I do here. You see, one of the things I get asked A LOT is how I create my Squeeze Pages.
Listen to This Episode
This is something I didn't do for a long time. However, when coming into the launch of Become A Blogger Premium, I knew it would be essential for me to generate MULTIPLE squeeze pages (and sales pages, launch pages, and membership pages).
Here's the thing – I'm no designer!
In fact, I've tried designing a few things for my blogs in the past and every time I show them to my trusted friends, they tell me the same thing – It looks like crap.
Side note: Can you imagine how that feels when you spend hours working on something and finally thinks it looks great, just to have everyone say it looks like crap? lol.
Anyways, it become very clear to me that design wasn't my fortay. Then I found OptimizePress – A wordpress theme that allows you to make your squeeze pages (and sales, membership and launch pages) look awesome, without needing to have ANY design skills.
In fact, it's SOOO SIMPLE that I decided to make a quick video that will show you How To Create A Squeeze Page In EXACTLY 3 Minutes. Check it out:
Wasn't that EASY? Yeah, I know!
Ok, enough about the video, here's what I cover in this episode:
What is a Squeeze Page
What kinds of things can you give away to get people to Sign Up for your list
Why You Should Create A Squeeze Page (or two, or three . . .)
What You Will Need To Create Your Squeeze Page
The 3 Elements Of An Effective Squeeze Page
In 30 Minutes, I go through all of that Jazz, and it's some valuable Jazz. So make sure to check it out and then let me know what you think in the comments below.
About OptimizePress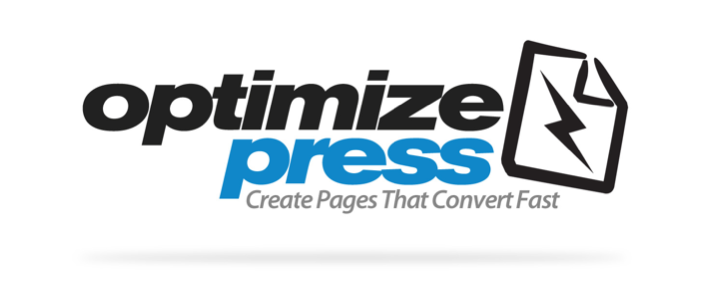 As you probably already know, I love me some OptimizePress. Why? It's very simple – it allows you to create the kind of pages you need as an info marketer without having to go through all the headache of hiring a designer.
And yes – I'm talking about Squeeze Pages, Sales Pages, Launch Pages, and Membership Pages. I'm currently using ALL of these types of pages here at Become A Blogger and without those pages, it would cost me an arm, a leg, and my firstborn (coming in November – YAYY) just to get the look I want to get.
The design of THIS BLOG that you're reading right now cost me approximately $1,800, which isn't a ridiculous amount of money considering what I got, BUT if I had to get individual designs done for EACH of the kinds of pages I need done . . . yeah . . . that would've been a pretty penny.
So Opted for OptimizePress (get it? That was one of my corny jokes, lol). If you want to check out all the different types of designs that come out of the box, check out the OptimizePress Template Library.
Action Steps
Alrighty, as usual I want you to interact with me below. So here's the assignment for today (and you're gonna love it)
Option #1: Leave a link to your squeeze page below and let me know what it's about. Yes, I'm actually asking you to promote yourself in my comments area (and I don't ask that a lot) 😉
Option #2: If you DON'T have a Squeeze Page, then let me know what idea you have for something you can give away using the squeeze page techniques I talk about in today's episode.
Resources Mentioned:
p.s. Yes, the links to OptimizePress and Aweber are Affiliate Links. As you probably already know, if I'm promoting something, it's because I BELIEVE in the product/service and know that they will benefit you. Otherwise, I'd rather be sitting on the side of the street with no food to eat (not sure where that came from, but it's true) 😀