Who: Chris De La Rosa
Blog: Caribbean Pot
Transcript: Click here to download transcript.
Listen to This Episode
[smart_track_player url="https://soundcloud.com/learningwithleslie/091-bringing-the-culinary" title="091 Bringing The Culinary Culture Of The Caribbean To The World From A Blog – With Chris De La Rosa" background="default" ]
Hey, did you know I'm from the Caribbean? Ok, you probably guessed that because of my cool accent 😉
Well, today I'm super excited because I actually get to interview a fellow Caribbean. Not only that, but he's someone who Blogs about Caribbean food (side note: It's the BEST FOOD IN THE WORLD).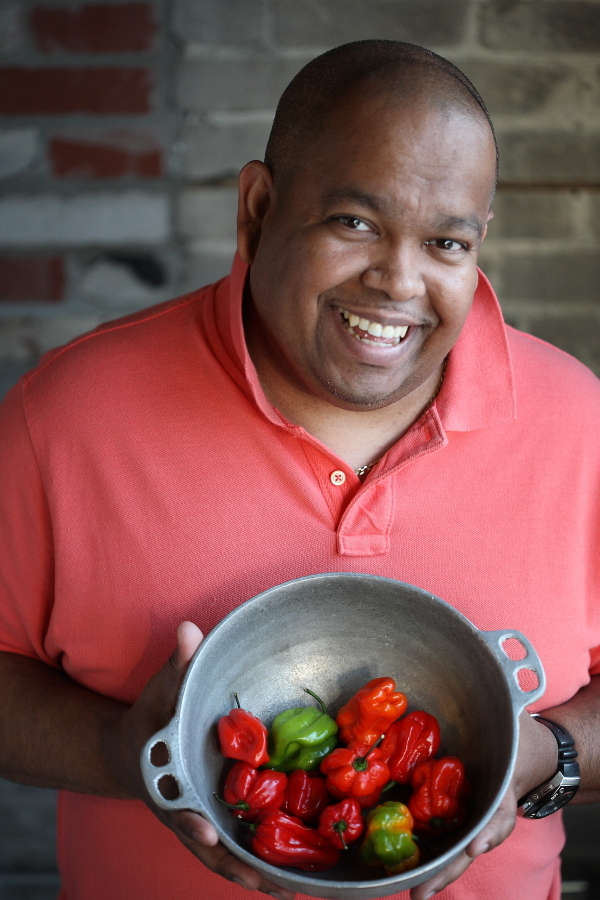 So, if you hear my Caribbean Accent a little stronger in this episode, you know why 🙂
Today's guest is none other than Chris De La Rosa from from the Caribbean Pot blog. Chris was able to take his passion for Caribbean cuisine and culture and share this on his blog that gets over 100,000 Unique visitors every month.
Now, I don't know about you but I think that's A WHOLE LOT OF PEOPLE.
Here are some of the other cool things he has been able to build to:
Over 21,000 Likes on Facebook
Over 14,000 Subscribers on Youtube
Over 2.3 MILLION Videos views for his Caribbean Cooking Videos
Is that significant? It totally is. But that's not the most powerful thing in my opinion.
What makes what he does great is that he is able to take something he's EXTREMELY passionate about, share it with the world, and build a business around it. It's a beautiful thing.
Inside This Interview, Chris shares the following:
How he got into blogging
One change he made to his videos that propelled his blog forward
How he gets traffic to his site
How he used social media to take his blog to the next level
I know you'll enjoy this interview, because I sure did. And yes, you'll get lots of value from it, in addition to practical tips to implement to grow your blog. So what are you waiting for? Have a listen 🙂
Resources Mentioned
Loving this Podcast? Why not take it with you?
Doing so will automatically deliver the podcast to the device or service of your choice. It's actually pretty simple to do using one of the following two links.